Japan's Supreme Court has ruled for the first time that an article in the country's Broadcast Law that obliges TV owners to sign receiving contracts with NHK does not violate the Constitution.
NHK, or the Japan Broadcasting Corporation, is Japan's public broadcaster and funded through receiving fees paid by households and businesses with a TV set.
The Broadcast Law requires anyone with TV receiving equipment to have a contract with NHK.
NHK filed a lawsuit against a Tokyo man who had repeatedly rejected requests to sign such a contract and pay the fee.
At the Supreme Court Grand Bench on Wednesday, presiding justice Itsuro Terada said the fee system was adopted to supplement the public's right to know, based on the constitutionally guaranteed freedom of expression.
The justice added that receiving contracts take effect when such court rulings are finalized, and that contractors must pay back fees starting from when their TV equipment was installed.
テレビを設置したらNHKの受信料の支払い義務が生じるとした放送法の規定が憲法に違反しているかなどが争われた裁判で、最高裁は合憲とする初めての判断を示しました。
Jul 15
People in western Japan are contending with scorching heat as they pick through the debris left by record rain, flooding and landslides.
(NHK)
Jul 15
Five people died and more than 1,500 others were taken to hospitals for heat exhaustion, as a heat wave covered Japan on Saturday, a Kyodo News tally showed.
(Japan Today)
Jul 15
On Rishiri Island in the northern Japan prefecture of Hokkaido, people are on alert after a brown bear has recently been spotted for the first time in 106 years, ahead of the summer tourism season.
(Jiji)
Jul 15
Meat, mackerel and other foods are being increasingly promoted as substitutes for "kabayaki," or grilled, eels ahead of the midsummer Day of the Ox in Japan.
(Jiji)
Jul 14
Authorities say the death toll from the record rainfall that pounded western Japan has climbed to 193. Another 47 people are still missing. Authorities say 5 people are without vital signs.
(NHK)
Jul 14
A government panel gave the green light Friday for public broadcaster NHK to start simultaneous online streaming of its television programs amid surging popularity of streaming video services.
(Japan Today)
Jul 13
NHK has learned that scientists now believe the asteroid Ryugu was likely formed from a collection of asteroid fragments.
(NHK)
Jul 13
A small eruption has been confirmed on an uninhabited island in the Pacific around 1,000 kilometers south of Tokyo, the weather agency said Thursday.
(Kyodo)
Jul 13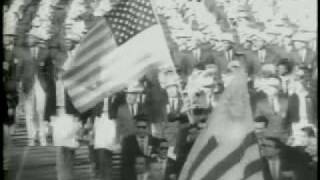 The torch relay for the 2020 Tokyo Olympics will start in Fukushima Prefecture, northeastern Japan, on March 26 of that year, the organizing committee of the games announced on Thursday.
(Jiji)
Jul 13
Japan's Fair Trade Commission has accused the Japanese unit of global tech-giant Apple of possibly violating the anti-monopoly law by forcing major mobile service providers to give discounts on their iPhones.
(NHK)
---