A ski resort opened in western Japan's Hyogo Prefecture on Saturday, with its operator and the local government saying it is the country's first new facility to be opened to skiers and snowboarders in 14 years.
Mineyama Kogen Resort White Peak, located near the town of Kamikawa, has three pistes, ranging from 860 meters to 1,200 m in length, two chairlifts and lights for night skiing.
The operator of the resort, built at a cost of 1.08 billion yen ($9.59 million), expects to attract 50,000 visitors through the winter season, which concludes at the end of March 2018.
兵庫県神河町に16日、スキー場「峰山高原リゾート ホワイトピーク」がオープンした。町や運営会社によると、国内で新設されるのは2003年の「いぶきの里スキー場」(岡山県新見市)以来、14年ぶり。
Jul 19
The number of foreign tourists who visited Japan in the first half of this year hit a record high for the period.
(NHK)
Jul 18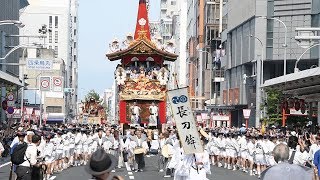 In Japan's ancient capital Kyoto, spectators braved sweltering heat to watch a series of colorfully decorated floats at the annual Gion festival on Tuesday.
(NHK)
Jul 17
Each year, a pair of the Aomori Prefecture town's fields are used to create amazing rice paddy art (or "tambo art," as it's called in Japanese).
(soranews24.com)
Jul 17
Tourist farms in Japan have been attracting hordes of foreign visitors who are placing fruit picking high on their travel itineraries as the global reputation of Japanese fruit grows.
(Japan Today)
Jul 16
The Japanese land ministry plans to revise the standards on barrier-free rooms at hotels to increase the number of guest rooms accessible to wheelchair users ahead of the 2020 Tokyo Olympic and Paralympic Games, informed sources have said.
(Jiji)
Jul 11
The climbing season for Mount Fuji got fully underway Tuesday with three trails in Shizuoka Prefecture opening to the public.
(Japan Times)
Jul 10
ANA Holdings Inc. said Monday it will cancel 176 domestic flights between Friday and July 22 to inspect Rolls-Royce engines on Boeing 787 aircraft, after calling off 113 domestic flights for July for the same reason.
(Kyodo)
Jul 06
The city of Kyoto once again saw record levels of tourists in 2017, with 15.57 million foreign and Japanese visitors spending at least one night in the former capital, city officials said Wednesday.
(Japan Times)
Jul 05
Japanese airline ANA Holdings Inc said it will cancel 113 domestic flights between July 6 through July 12 to inspect Rolls-Royce Holdings Plc engines for compressor issues that have led to service interruptions for airlines globally.
(Japan Today)
Jul 05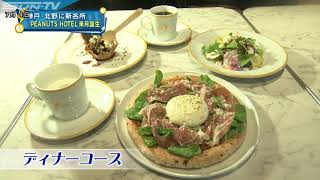 Japan's first hotel featuring the cartoon character Snoopy is to open on August 1st in the western city of Kobe.
(NHK)
---