Japanese Foreign Minister Taro Kono said Tuesday he needs a better way to travel overseas to compete with China's diplomatic clout, including potentially the purchase of a dedicated airplane
At present, the foreign minister and his staff travel on commercial flights, while the prime minister and members of the imperial family use government aircraft for overseas trips.
Kono said that since early 2013, he and his predecessor Fumio Kishida have made only about a third of the number of overseas trips that Chinese counterpart Wang Yi has made during the same period.
While noting that Wang is free from the parliamentary obligations demanded of a Japanese foreign minister, Kono said the government "needs to think carefully about how to close that gap."
"Having to use commercial flights...is quite a big handicap when thinking of Japan's national interest," Kono said.
"We could buy a dedicated plane, rent or lease one, or borrow private-sector business jets when not in use; there are various different options to consider," he said.
On Monday, Kono had told a meeting of the ruling Liberal Democratic Party's Foreign Affairs Division that costs for an airplane could be included in the budget for fiscal 2019.
He said he would not mind a small or used aircraft, and suggested Gulfstream Aerospace Corp's G650ER due to its long range without needing to refuel despite its small passenger capacity.
外務大臣の外遊にも専用機が必要だと訴えました。 河野外務大臣:「中国の王毅外務大臣は(過去5年間に)延べ262カ国を訪問をしている。ほぼ3倍近い訪問国の差がついている。
Mar 22
After months of cold weather, which brought the heaviest snowfall in four years to Tokyo back in January, the days finally began warming up in the capital last week, with sunny skies and temperatures reaching highs of 22 degrees Celsius (71.6 degrees Fahrenheit).
(soranews24.com)
Mar 22
Many foreign tourists to Japan often wonder why public transportation, especially in areas of Tokyo renowned for their nightlife, is so limited after the last trains of the night.
(Kyodo)
Mar 22
Japanese Foreign Minister Taro Kono and his visiting Russian counterpart, Sergei Lavrov, agreed on Wednesday to accelerate talks on planned joint economic activities at the four disputed northwestern Pacific islands so that certain progress can be achieved when Japanese Prime Minister Shinzo Abe visits Russia possibly in late May.
(Jiji)
Mar 22
Japan will need the equivalent of 1,600 Tokyo Domes to store rubble and debris produced from a long-anticipated huge earthquake along the Nankai Trough off the Pacific coast, according to an estimate.
(Asahi)
Mar 22
Amazon nearly doubled its share and Netflix grew strongly in Japan's streaming market last year as the two global services try to raise their profiles in Asia.
(variety.com)
Mar 22
Japanese condom-makers are ramping up preparations ahead of the Tokyo 2020 Olympic Games, seeing a golden opportunity to showcase their world-record ultrathin products.
(Japan Times)
Mar 22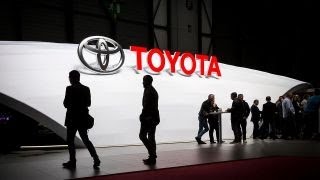 Toyota Motor says it is suspending autonomous vehicle testing on US public roads in the wake of a fatal accident involving a test vehicle operated by the ride-hailing company Uber.
(NHK)
Mar 22
Prime Minister Shinzo Abe is considering abolishing a regulation that limits the percentage of foreign equity stakes in broadcasters, as part of a debate about reviewing regulations on broadcasting businesses.
(the-japan-news.com)
Mar 21
A female zookeeper at Ueno Zoological Gardens in Tokyo sustained injuries Tuesday after a gorilla bit her right arm, police said.
(Japan Today)
Mar 21
People aged 75 or older, called "late-stage seniors" in Japan, now constitute a majority of those aged 65 or older in the country for the first time, according to demographic estimates released by the internal affairs ministry on Tuesday.
(Jiji)
---