Music schools in Japan on Thursday filed for Cultural Affairs Agency Commissioner Ryohei Miyata's decision instructing copyright management body JASRAC not to collect royalties from them until a court ruling over their dispute is finalized.
The petition was submitted by a group working to protect music education, which comprises Yamaha Music Foundation, an affiliate of major Japanese musical instruments maker Yamaha Corp. <7951>, and other music school operators opposed to the plan by the Japanese Society for Rights of Authors, Composers and Publishers.
This is the first petition seeking a judgment by the head of the agency under the copyright management business law.
Later in the day, the agency accepted the application from the group of music school operators, and the commissioner referred the matter to the Council for Cultural Affairs. Also on Thursday, JASRAC put on hold its plan to start next month to collect copyright fees from the music school operators.
Under the law, copyright fee collection must not start before a judgment by the commissioner is made. According to officials of the agency, Miyata's decision on the case is expected to be made after the turn of the year.
JASRAC(日本音楽著作権協会)による音楽教室での著作権料の徴収を巡り、来年1月からの徴収は先送りされることになりました。 JASRACは、来年1月から音楽教室での演奏について著作権料を徴収すると文化庁に届け出ています。
Jun 25
Senegal twice took the lead. Japan tied it up both times.
(Japan Times)
Jun 25
There were multiple reports of whale sightings in Tokyo Bay on Sunday, following many others in recent days.
(NHK)
Jun 25
Tokyo police have arrested a man on suspicion of breaking a restraining order he was given for stalking the actress Momoko Kikuchi.
(NHK)
Jun 25
Japan Railway companies plan to begin offering free Wi-Fi on all Shinkansen lines during the current fiscal year that ends in March.
(NHK)
Jun 25
A Cambodian man was stabbed to death in Ashikaga, Tochigi Prefecture, on Sunday morning, police said, adding that a foreign man turned himself to police in Chiba late Sunday.
(Japan Today)
Jun 25
Tokyo Metropolitan Police have busted two casinos operating illegally in Shinjuku Ward that are believed to have funded organized crime, reports the Sankei Shimbun
(tokyoreporter.com)
Jun 24
Police have arrested the president of a bankrupt rental kimono firm for allegedly swindling hundreds of thousands of dollars in bank loans.
(NHK)
Jun 24
As Airbnb home-sharers in Japan quit the market in droves, following a new law that considerably increases red tape, their search for a smooth exit has brought a surge in new businesses.
(Nikkei)
Jun 24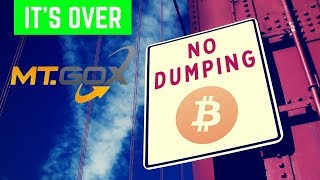 Things may be looking up for creditors of Mt. Gox, which was the world's biggest bitcoin exchange before going in flames after saying thousands of bitcoins had disappeared.
(Japan Times)
Jun 24
A railway operator in western Japan has invited people to ride a new sightseeing train that links Tottori and Shimane prefectures on the Japan Sea coast.
(NHK)
---