The MRJ's delivery date has been postponed five times, most recently in January 2017 for design modifications that involve shifting some equipment and wiring. But a fresh design is within reach, and Mitsubishi Aircraft has resumed production of fittings for the plane, President Hisakazu Mizutani told The Nikkei in a recent interview.
Mizutani said after becoming president of the Mitsubishi Heavy Industries unit in April that the design changes would conclude around autumn 2017. When speaking with The Nikkei, he denied that development had fallen behind schedule, saying that everything was going "nearly as planned."
The president also has spoken of possibly handing off the first MRJs at the end of 2019, but he insists that date "is ultimately an internal target." The company has promised clients an initial delivery date in mid-2020, and will keep its word, he said.
The MRJ needs to receive type certification by that time in order to fly commercially. Around 3,000 hours of flight testing are thought necessary to earn that stamp of approval. Mitsubishi Aircraft says the jet has racked up over 1,500 hours in test flights conducted in the U.S., and Mizutani said additional flights reflecting the design changes will occur in the second half of 2018. But according to Japan's transport ministry, the aircraft is not yet prepared to begin test flights for type certification or undergo review.
Mitsubishi Aircraft has roped in orders for 447 of the jets so far. But 40 of those came from American carrier Eastern Air Lines, which was purchased by rival Swift Air in 2017. Though the Japanese company "continues to negotiate" with Eastern over the MRJs, "it is possible they could cancel" the order for the 40 jets, Mizutani said.
Jun 25
Senegal twice took the lead. Japan tied it up both times.
(Japan Times)
Jun 25
There were multiple reports of whale sightings in Tokyo Bay on Sunday, following many others in recent days.
(NHK)
Jun 25
Tokyo police have arrested a man on suspicion of breaking a restraining order he was given for stalking the actress Momoko Kikuchi.
(NHK)
Jun 25
Japan Railway companies plan to begin offering free Wi-Fi on all Shinkansen lines during the current fiscal year that ends in March.
(NHK)
Jun 25
A Cambodian man was stabbed to death in Ashikaga, Tochigi Prefecture, on Sunday morning, police said, adding that a foreign man turned himself to police in Chiba late Sunday.
(Japan Today)
Jun 25
Tokyo Metropolitan Police have busted two casinos operating illegally in Shinjuku Ward that are believed to have funded organized crime, reports the Sankei Shimbun
(tokyoreporter.com)
Jun 24
Police have arrested the president of a bankrupt rental kimono firm for allegedly swindling hundreds of thousands of dollars in bank loans.
(NHK)
Jun 24
As Airbnb home-sharers in Japan quit the market in droves, following a new law that considerably increases red tape, their search for a smooth exit has brought a surge in new businesses.
(Nikkei)
Jun 24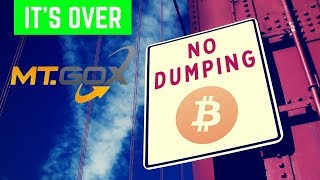 Things may be looking up for creditors of Mt. Gox, which was the world's biggest bitcoin exchange before going in flames after saying thousands of bitcoins had disappeared.
(Japan Times)
Jun 24
A railway operator in western Japan has invited people to ride a new sightseeing train that links Tottori and Shimane prefectures on the Japan Sea coast.
(NHK)
---