A Japanese couple who have been arrested after the death of their 33-year-old daughter were served with fresh arrest warrants on Tuesday for allegedly confining her for at least 15 years illegally before she froze to death.
The daughter, Airi Kakimoto, had been kept in a tiny room in Neyagawa, Osaka Prefecture, western Japan, since around 2002, before freezing to death while in a state of extreme malnutrition around Dec. 18 last year, the prefectural police department said.
Her father, Yasutaka, 55, and his wife, Yukari, 53, failed to take necessary steps to protect Airi though they were aware that the daughter would die, the police said.
Specifically, the parents failed to feed their daughter properly and give her medical care though her health became very poor after she started losing weight quickly around January last year, according to sources familiar with the investigation.
The parents were first arrested on Dec. 23 on suspicion of disposing of a body after surrendering to the police.
大阪府寝屋川市の住宅で33歳の長女が長期間、監禁されて衰弱して死亡した事件で、警察は両親を保護責任者遺棄致死などの疑いで再逮捕しました。
Sep 22
Police in Tsukuba, Ibaraki Prefecture, have arrested three men on suspicion of trying to rob a vacant house where an elderly couple were murdered.
(Japan Today)
Sep 21
Pricier and bigger new iPhone models made their market debut in Japan on Friday, with the country's three leading mobile carriers starting sales of the XS Max and the XS that have faster processors and feature better battery life and improved camera functions.
(Kyodo)
Sep 20
A policeman was stabbed to death by a knife-wielding man at a police box in the northeastern Japan city of Sendai early on Wednesday.
(Jiji)
Sep 19
The average land price in Japan as of July 1 increased 0.1 pct from a year before, the first rise since 1991, when the country's asset bubble era was ending, the land ministry said Tuesday.
(Jiji)
Sep 18
The number of women aged 65 years old or higher in Japan has topped 20 million for the first time, according to estimates by the internal affairs ministry released Sunday.
(Jiji)
Sep 18
Japan's Maritime Self-Defense Force says one of its submarines took part in a drill in the South China Sea.
(NHK)
Sep 15
The nation's centenarian population hit a record-high of 69,785 as of September, with women accounting for 88.1 percent of the total, amid medical advances and greater health consciousness, the health ministry said Friday.
(Japan Times)
Sep 15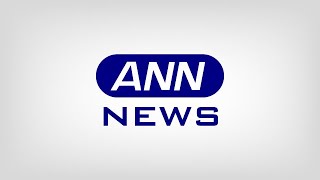 A Japanese gastroenterologist won this year's Ig Nobel Medical Education Prize on Thursday for examining the effectiveness of colonoscopy in the sitting position using his own body.
(Jiji)
Sep 15
The International Whaling Commission has voted down a proposal by Japan to resume commercial whaling of some species.
(NHK)
Sep 15
Police in Kyoto referred to prosecutors Friday four officials of a hotel management firm for allegedly running an unlicensed private accommodation service, making it the first case of its kind since a private lodging law came into force in June.
(Japan Times)
---