Fifteen people were rushed to hospitals in the capital after choking on sticky mochi rice cakes on New Year's Day, with two of the victims later being confirmed dead, reports the Asahi Shimbun
According to the Tokyo Fire Department, emergency services transported a man in his 50s to a hospital in a state of cardiac arrest after he choked on such a cake in Ota Ward at around 2:30 p.m. He was later confirmed dead. In Edogawa Ward, a man in his 80s also died after choking on a cake.
Of the 13 other victims, seven were left in serious condition upon arrival at hospitals.
The mochi cakes are typically prepared to celebrate the New Year's holiday. Given that many citizens wind up blocking their windpipes with the glutinous cakes, the fire department regularly urges citizens to cut the cakes into smaller bite-size pieces and chew thoroughly before swallowing.
According to the department, 90 percent of the victims over the past five years have been over the age of 65.
元日の1日、東京都内の50代から90代の男女15人が餅を喉に詰まらせて病院に運ばれ、このうち2人が死亡しました。 午後2時半すぎ、東京・大田区で50代の男性が餅を喉に詰まらせたなどと119番通報がありました。男性は心肺停止の状態で病院に運ばれ、まもなく死亡しました。
Sep 18
The number of women aged 65 years old or higher in Japan has topped 20 million for the first time, according to estimates by the internal affairs ministry released Sunday.
(Jiji)
Sep 18
Japan's Maritime Self-Defense Force says one of its submarines took part in a drill in the South China Sea.
(NHK)
Sep 15
The nation's centenarian population hit a record-high of 69,785 as of September, with women accounting for 88.1 percent of the total, amid medical advances and greater health consciousness, the health ministry said Friday.
(Japan Times)
Sep 15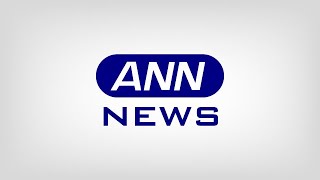 A Japanese gastroenterologist won this year's Ig Nobel Medical Education Prize on Thursday for examining the effectiveness of colonoscopy in the sitting position using his own body.
(Jiji)
Sep 15
The International Whaling Commission has voted down a proposal by Japan to resume commercial whaling of some species.
(NHK)
Sep 15
Police in Kyoto referred to prosecutors Friday four officials of a hotel management firm for allegedly running an unlicensed private accommodation service, making it the first case of its kind since a private lodging law came into force in June.
(Japan Times)
Sep 14
The operator of typhoon-hit Kansai International Airport in Japan says it reopened on Friday part of its main passenger facility, Terminal 1.
(NHK)
Sep 13
The Russian government has expressed readiness to open talks with Japan on President Vladimir Putin's proposal to sign a peace treaty by the end of the year without any preconditions.
(NHK)
Sep 13
Japan's prime minister and China's president say they'll work to improve relations. As part of that, Shinzo Abe told reporters he'll push ahead with plans to visit China next month. The two leaders met on the sidelines of an economic forum in eastern Russia.
(NHK)
Sep 13
Japan's Ministry of Internal Affairs and Communications will examine the idea of making the country's mail delivery service available on weekdays only by abolishing the service on Saturdays, informed sources said Wednesday.
(Jiji)
---