YouTube star Logan Paul has stepped away from posting videos following an outcry when he uploaded images of what appeared to be the body of someone who killed themselves in a Japanese forest.
Paul took to Twitter on Wednesday to say he was suspending his video blog "for now" and "taking time to reflect."
A petition on Change.org that demands his YouTube channel be deleted had been signed by more than 125,000 people by Thursday mo0rning.
Paul created a furor when he posted a video of him in a forest near Mount Fuji showing what seemed to be a body hanging from a tree. YouTube said the controversial images violated their policies.
The video was viewed some 6 million times before being removed from Paul's YouTube channel, a verified account with more than 15 million subscribers.
A storm of criticism followed despite two apologies, with commenters saying Paul seemed disrespectful and that his initial apology was inadequate.
YouTube said that while it may allow some graphic content if it is posted in an educational, documentary, scientific or artistic manner or limited to users who are 18 or older, Paul was issued a so-called "strike," or told in an email that he had violated the site's guidelines.
Feb 16
Soft drink companies in Japan have put aside their long-held fear of losing market shares, moving to raise prices amid soaring expenses for labor and materials.
(Nikkei)
Feb 16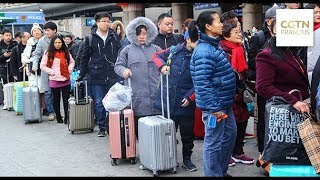 Reservations for travel overseas are surging for this year's 10-day Golden Week period, during which the Imperial succession is set to take place, according to a JTB Corp. official.
(Japan Times)
Feb 16
A fire broke out at a warehouse in Tokyo on Tuesday afternoon leaving three men dead and another man injured, while some flights at nearby Haneda airport were also disrupted by the incident.
(Kyodo)
Feb 15
The Japanese government has mapped out a bill to officially recognize the Ainu ethnic minority as an indigenous people of Japan.
(NHK)
Feb 15
Bullet train ticket machines have stopped working in many parts of Japan.
(NHK)
Feb 15
Tokyo Metropolitan Police have arrested a 58-year-old woman who while nude portrayed an elderly woman on a pay-to-view site, reports TV Asahi (Feb. 14).
(tokyoreporter.com)
Feb 15
Tokyo Metropolitan Police have apprehended a man who is suspected of slashing another man and a woman at a railway station in Bunkyo ward on Thursday, reports NHK (Feb. 14).
(tokyoreporter.com)
Feb 13
Around the world, people use chocolate treats to express sweet nothings on Valentine's Day.
(BBC)
Feb 13
As spring approaches in Japan, the country's weather forecasters face one of their biggest missions of the year: predicting exactly when the famed cherry blossoms will bloom.
(straitstimes.com)
Feb 13
A new outbreak of swine fever has been confirmed on a pig farm in Aichi Prefecture, central Japan. It is the third farm in the prefecture to be hit by the highly contagious disease.
(NHK)
---