The Japan Meteorological Agency said Friday that there was a miscalculation behind its emergency warning on the day of a strong earthquake off the coast of Ibaraki Prefecture, which was followed by no major quake.
A quake measuring up to 3 on the Japanese seismic intensity scale of 7 occurred off the eastern Japan prefecture at 11:02 a.m. (2:02 a.m. GMT), while another quake also registering up to 3 took place in the central prefecture of Toyama around the same time, according to the agency.
But the agency's system to issue emergency quake warnings recognized the two quakes as a single temblor, leading to the emergency warning.
The early warning affected public transportation in the Tokyo metropolitan area. Tokyo Metro Co. suspended train operations for three minutes.
The agency issues such alerts when it predicts an earthquake of lower 5 or stronger on the Japanese scale. The alerts are based chiefly on seismometer data and are issued in order to minimize damage.
5日午前11時2分ごろ、茨城県神栖市で震度3を観測する地震がありました。この地震の震源は茨城県沖で、震源の深さは40キロ、地震の規模を示すマグニチュードは4.4と推定されます。この地震に関連して、気象庁は茨城県南部で最大震度5強を予測する緊急地震速報を出しました。
Apr 21
The Tokyo metropolitan government aims to ban indoor smoking at all restaurants with employees in the Japanese capital, Governor Yuriko Koike said Friday.
(Jiji)
Apr 21
Wakayama Prefectural Police have arrested a 29-year-old man over the murder of his wife during a diving excursion in the town of Shirahama last year, a case that he framed as an accidental drowning, reports the Yomiuri Shimbun
(tokyoreporter.com)
Apr 21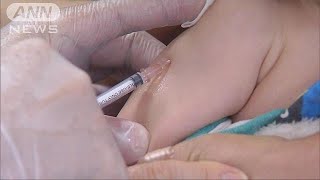 An outbreak of measles in the Japanese prefecture of Okinawa is affecting local tourism ahead of the spring holiday season.
(NHK)
Apr 21
Another volcano erupted in the Kirishima mountain range in the Kyushu region, southwestern Japan, on Thursday, the Japan Meteorological Agency said.
(Jiji)
Apr 21
The Bank of Japan said Wednesday that a veteran official at its Currency Issue Department is believed to have stolen commemorative gold coins from a safe.
(Jiji)
Apr 21
Japan's consumer center said Thursday about 120 children were treated at medical institutions over the past seven years after swallowing tiny magnetic balls, and urged parents to keep such products away from children.
(Japan Times)
Apr 21
When asked about a complaint from a Japanese TV station that the most senior official at his ministry sexually harassed a reporter, Finance Minister Taro Aso said the font used on the complaint letter was too small.
(Japan Times)
Apr 21
A company that developed a smartphone application for the Japanese board game shogi has been listed on the Tokyo Stock Exchange. But the initial public offering ended without an opening price as there were too many orders to buy its shares.
(NHK)
Apr 21
A nonpartisan group of Japanese lawmakers has visited Yasukuni Shrine in Tokyo.
(NHK)
Apr 21
Japanese government officials have released their leading gauge of inflation. The Consumer Price Index rose for the 15th straight month in March.
(NHK)
---