Officials in Kagawa Prefecture, western Japan, say dead birds found at a local poultry farm have tested positive for bird flu in a preliminary check.
The officials received a report from the farm in Sanuki City on Wednesday that 55 chickens had been found dead.
Preliminary tests showed that 3 out of 11 samples were positive for the type-A strain of the flu virus.
The firm has since stopped moving its chickens, and officials are conducting further testing.
If infections are confirmed, the officials will cull 51,000 birds at the farm and carry out tests at 8 other farms within a 3-kilometer radius.
香川県さぬき市の養鶏場で、高病原性鳥インフルエンザが発生した疑いがあり、県などが調査しています。 香川県によりますと、10日午前にさぬき市の養鶏場から一晩で死んだ鶏の数が通常の約5倍に増えたと連絡がありました。
Apr 21
The Tokyo metropolitan government aims to ban indoor smoking at all restaurants with employees in the Japanese capital, Governor Yuriko Koike said Friday.
(Jiji)
Apr 21
Wakayama Prefectural Police have arrested a 29-year-old man over the murder of his wife during a diving excursion in the town of Shirahama last year, a case that he framed as an accidental drowning, reports the Yomiuri Shimbun
(tokyoreporter.com)
Apr 21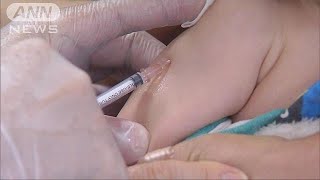 An outbreak of measles in the Japanese prefecture of Okinawa is affecting local tourism ahead of the spring holiday season.
(NHK)
Apr 21
Another volcano erupted in the Kirishima mountain range in the Kyushu region, southwestern Japan, on Thursday, the Japan Meteorological Agency said.
(Jiji)
Apr 21
The Bank of Japan said Wednesday that a veteran official at its Currency Issue Department is believed to have stolen commemorative gold coins from a safe.
(Jiji)
Apr 21
Japan's consumer center said Thursday about 120 children were treated at medical institutions over the past seven years after swallowing tiny magnetic balls, and urged parents to keep such products away from children.
(Japan Times)
Apr 21
When asked about a complaint from a Japanese TV station that the most senior official at his ministry sexually harassed a reporter, Finance Minister Taro Aso said the font used on the complaint letter was too small.
(Japan Times)
Apr 21
A company that developed a smartphone application for the Japanese board game shogi has been listed on the Tokyo Stock Exchange. But the initial public offering ended without an opening price as there were too many orders to buy its shares.
(NHK)
Apr 21
A nonpartisan group of Japanese lawmakers has visited Yasukuni Shrine in Tokyo.
(NHK)
Apr 21
Japanese government officials have released their leading gauge of inflation. The Consumer Price Index rose for the 15th straight month in March.
(NHK)
---