Police arrested a 36-year-old man Wednesday on suspicion of trying to kill an acquaintance with heat-not-burn tobacco laced with mercury.
Takashi Miyawaki of Otsu in Shiga Prefecture, western Japan, allegedly gave a pack of the spiked tobacco product to the 37-year-old male acquaintance on a street in the prefecture on June 3 last year, investigative sources said, adding there appears to have been a dispute over money between the two.
The man, who ended up using 14 of the 20 cartridges in the pack, was rushed to a hospital the following day after suffering from headaches, coughing and slurred speech. He reported to the police on June 5, telling investigators he developed the symptoms after consuming the tobacco he had been given.
Miyawaki has admitted to the charge of attempted murder, telling the police he added 0.3 to 0.5 gram of mercury to each of the 20 cartridges in the pack. Investigators detected mercury in the victim's urine and blood samples as well as the remaining cartridges, the police said.
They suspect Miyawaki used a device to inject mercury into each of the cartridges without opening the package.
Jul 19
Prominent Japanese stage director Keita Asari died of malignant lymphoma in a Tokyo hospital on Friday. He was 85.
(Jiji)
Jul 18
A 36-year-old Filipino man arrested last year admitted Tuesday to raping and murdering a female university student in eastern Japan in January 2004.
(Japan Today)
Jul 17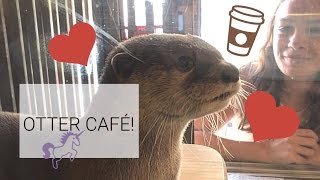 Japan was the top destination for otters recovered from smugglers in Southeast Asia between 2015 and 2017, with experts pointing to the species' growing popularity as pets in the country, according to a recent survey by a wildlife monitoring group.
(Kyodo)
Jul 14
A 22-year-old man who went on a rampage on a shinkansen (bullet train) last month, fatally stabbing one man and injuring two women, began a psychiatric evaluation on Friday. The Yokohama District Court ordered the examination to determine if the man is mentally competent to stand trial.
(Japan Today)
Jul 14
Emperor Akihito and Empress Michiko have cancelled their planned summer retreat north of Tokyo following last weekend's deadly torrential rain in western Japan, the Imperial Household Agency said Friday.
(Japan Today)
Jul 14
Tokyo Metropolitan Police have arrested a 22-year-old male resident of Yokohama who is alleged to have repeatedly molested a female university student across two municipalities earlier this year, reports TBS News
(tokyoreporter.com)
Jul 13
A woman stabbed by a male Filipino national at her residence in Hamura City earlier this week has died, police said on Wednesday, reports NHK
(tokyoreporter.com)
Jul 13
AKB48, the mega-group that kicked off the modern idol era, has once again demonstrated that it wears the sparkly crown of the idol industry, as its newest single, "Teacher Teacher," has now sold three million copies.
(soranews24.com)
Jul 13
Law enforcement has accused a married couple of cultivating marijuana and possessing a special form of the same banned drug at their residence in the town of Tobetsu, reports the Hokkaido Shimbun.
(tokyoreporter.com)
Jul 12
Executed Aum Shinrikyo founder Shoko Asahara's fourth daughter plans to scatter his ashes in the Pacific Ocean, her lawyer, Taro Takimoto, said Wednesday.
(Jiji)
---