Details emerged Wednesday about significant debts faced by a kimono rental firm that went bust just before Coming-of-Age Day ceremonies, leaving scores of women celebrating adulthood without their formal attire.
The Yokohama-based company, Harenohi, was behind on payments, a credit research firm said, with a sharp increase in delays over the last six months. Unpaid bills were said to go back as far as a year.
"Harenohi's finances must have worsened well before the payment delays," said an official from the credit research company. "The firm should have been able to predict its bankruptcy, so it seems malicious that it waited" this long to cease operations.
A Kyoto kimono trading firm which had been supplying Harenohi suspended the relationship around the summer of 2016 due to late payments. Despite repeated requests for payment, the Kyoto firm says it has an irrecoverable debt of more than ¥10 million due to its business with Harenohi.
In addition to its Yokohama shop, Harenohi had locations in Hachioji, Tokyo; Tsukuba, Ibaraki Prefecture; and the city of Fukuoka.
The Kanagawa Prefectural Police and Tokyo's Metropolitan Police Department have received approximately 380 complaints claiming that Harenohi failed to provide kimono that had already been paid for. Police are investigating the firm's financial status on suspicion of fraud, with damages possibly totaling tens of millions of yen.
In recent years, it has become customary in the industry to take reservations for purchasing or renting kimono for Coming-of-Age Day ceremonies two years in advance of potential customers reaching 20 years old, the legal age of adulthood. Competition has become increasingly fierce. Amid a scramble to win customers, Harenohi's unstable finances were an open secret within the industry, sources said. Industry officials say they will have to work on winning back the confidence of customers.
Apr 21
The Tokyo metropolitan government aims to ban indoor smoking at all restaurants with employees in the Japanese capital, Governor Yuriko Koike said Friday.
(Jiji)
Apr 21
Wakayama Prefectural Police have arrested a 29-year-old man over the murder of his wife during a diving excursion in the town of Shirahama last year, a case that he framed as an accidental drowning, reports the Yomiuri Shimbun
(tokyoreporter.com)
Apr 21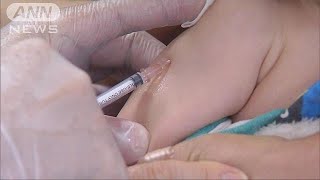 An outbreak of measles in the Japanese prefecture of Okinawa is affecting local tourism ahead of the spring holiday season.
(NHK)
Apr 21
Another volcano erupted in the Kirishima mountain range in the Kyushu region, southwestern Japan, on Thursday, the Japan Meteorological Agency said.
(Jiji)
Apr 21
The Bank of Japan said Wednesday that a veteran official at its Currency Issue Department is believed to have stolen commemorative gold coins from a safe.
(Jiji)
Apr 21
Japan's consumer center said Thursday about 120 children were treated at medical institutions over the past seven years after swallowing tiny magnetic balls, and urged parents to keep such products away from children.
(Japan Times)
Apr 21
When asked about a complaint from a Japanese TV station that the most senior official at his ministry sexually harassed a reporter, Finance Minister Taro Aso said the font used on the complaint letter was too small.
(Japan Times)
Apr 21
A company that developed a smartphone application for the Japanese board game shogi has been listed on the Tokyo Stock Exchange. But the initial public offering ended without an opening price as there were too many orders to buy its shares.
(NHK)
Apr 21
A nonpartisan group of Japanese lawmakers has visited Yasukuni Shrine in Tokyo.
(NHK)
Apr 21
Japanese government officials have released their leading gauge of inflation. The Consumer Price Index rose for the 15th straight month in March.
(NHK)
---