Wild game, such as venison and wild boar meat, is becoming popular in Japan as it is seen as low in calories, high in protein and compatible with wine.
But nine out of 10 wild animals killed by hunters never make it to the dining table as the time and labor required to transport the animals to processing plants outweigh the benefits.
Aiming to further promote wild game, or "gibier" as it is known in France and Japan, the Japan Gibier Promotion Association of Chino, Nagano Prefecture, central Japan, has joined forces with Nagano Toyota Motor Sales Co. to develop a processing vehicle in which animals can be processed into dressed carcasses close to where they are killed.
The vehicle, known as a "gibier car," is a remodeled two-ton truck with an exterior washing area, a butchering chamber, a cold storage room and other rooms on a loading platform.
Deer, wild boar and other wild animals are regularly culled in Japan to reduce damage to agriculture. After being cleaned in the washing area of the vehicle, hunted animals can undergo primary processing, such as viscera removal, in the butchering chamber.
Apr 21
The Tokyo metropolitan government aims to ban indoor smoking at all restaurants with employees in the Japanese capital, Governor Yuriko Koike said Friday.
(Jiji)
Apr 21
Wakayama Prefectural Police have arrested a 29-year-old man over the murder of his wife during a diving excursion in the town of Shirahama last year, a case that he framed as an accidental drowning, reports the Yomiuri Shimbun
(tokyoreporter.com)
Apr 21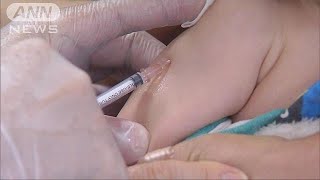 An outbreak of measles in the Japanese prefecture of Okinawa is affecting local tourism ahead of the spring holiday season.
(NHK)
Apr 21
Another volcano erupted in the Kirishima mountain range in the Kyushu region, southwestern Japan, on Thursday, the Japan Meteorological Agency said.
(Jiji)
Apr 21
The Bank of Japan said Wednesday that a veteran official at its Currency Issue Department is believed to have stolen commemorative gold coins from a safe.
(Jiji)
Apr 21
Japan's consumer center said Thursday about 120 children were treated at medical institutions over the past seven years after swallowing tiny magnetic balls, and urged parents to keep such products away from children.
(Japan Times)
Apr 21
When asked about a complaint from a Japanese TV station that the most senior official at his ministry sexually harassed a reporter, Finance Minister Taro Aso said the font used on the complaint letter was too small.
(Japan Times)
Apr 21
A company that developed a smartphone application for the Japanese board game shogi has been listed on the Tokyo Stock Exchange. But the initial public offering ended without an opening price as there were too many orders to buy its shares.
(NHK)
Apr 21
A nonpartisan group of Japanese lawmakers has visited Yasukuni Shrine in Tokyo.
(NHK)
Apr 21
Japanese government officials have released their leading gauge of inflation. The Consumer Price Index rose for the 15th straight month in March.
(NHK)
---