Japan received a record number of overseas visitors in 2017 for the fifth straight year, with the greatest growth coming from Asian countries, where low-cost air carriers are expanding service.
Visitors to Japan in 2017 jumped by about 20% from the previous year to more than 28 million. The Ministry of Land, Infrastructure, Transport and Tourism will announce the official figures soon.
Growth in Asian arrivals during the January-November period was high, climbing 41% on the year from South Korea, 31% from Vietnam, 30% from Indonesia, 23% from Hong Kong and 14% from China.
Asian travelers to Japan have soared since 2011, when just 6.22 million people from the region visited. Asia now accounts for roughly 80% of all guests thanks to the growing popularity of cruises and relaxed Japanese visa requirements.
European and American tourists also rose in the January-November period, expanding 11% on the year from the U.S. and 5-7% from such European countries as the U.K., France, Germany and Italy.
The tourism agency created a task force last summer to encourage Australians, Europeans and Americans to vacation in Japan. It will analyze the tourism market in each country to best promote trips to Tokyo and the greater Osaka region as well as more rural regions like Hokkaido.
Spending by foreigners probably topped 4 trillion yen ($35.9 billion) in 2017, up from 3.74 trillion yen the previous year. In addition to shopping by Asian visitors, demand also rose for experiences rooted in traditional Japanese culture. Japan is promoting such theme-based tourism as sake brewing and tours of anime spots to draw guests to rural areas.
The government has a goal of welcoming 40 million international travelers and 8 trillion yen in tourism-related spending in 2020, the year of the Tokyo Summer Olympics. Japan will achieve its visitor goal should it sustain growth of up to 20%, but doubling foreigners' consumption is a higher hurdle.
Japan will have to bring more European and American tourists, who tend to spend heavily, and expand its thin ranks of luxury hotels. The government has also begun debate on how to encourage overseas guests to splurge more at night.
Apr 21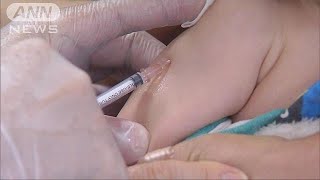 An outbreak of measles in the Japanese prefecture of Okinawa is affecting local tourism ahead of the spring holiday season.
(NHK)
Apr 20
English-speaking guides will be available for visitors to the Imperial Palace in Tokyo from the beginning of May, in response to a surge in the number of foreign tourists, the Imperial Household Agency said Thursday.
(Jiji)
Apr 20
A new baggage-screening system that is better at detecting bombs has started operation at Haneda airport in Tokyo.
(NHK)
Apr 19
The estimated number of foreign visitors to Japan in fiscal 2017 came close to 30 million at 29,772,570, another record high, the Japan National Tourism Organization said Wednesday.
(Jiji)
Apr 18
UNESCO has listed the Izu Peninsula in central Japan as a Global Geopark for its unique landform featuring many active volcanos in line.
(NHK)
Apr 17
Visitors to a scenic mountain route through the Northern Japan Alps are enjoying the towering walls of snow under a bright sun.
(NHK)
Apr 17
Japanese game centers are must visit places on any trip to Japan, but in Tokyo, there is a place where you can time warp back to the 1980s and 1990s and play those games of the past, too. Since Japan was the leader in arcade game programming and machine production, the culture stretches back decades and those old machines are still in use!
(ONLY in JAPAN)
Apr 16
A ceremony was held at Tokyo Disneyland on Sunday to celebrate its 35th anniversary.
(NHK)
Apr 12
Japan will charge a departure tax of 1,000 yen ($9.37) per person beginning next year, with plans to use the anticipated 40 billion yen raised annually to bolster tourism.
(Nikkei)
Apr 12
An annual cherry blossom viewing event that is a famous spring feature in Osaka, held since 1883, began Wednesday at the Japan Mint headquarters.
(Japan Today)
---