Japan received a record number of overseas visitors in 2017 for the fifth straight year, with the greatest growth coming from Asian countries, where low-cost air carriers are expanding service.
Visitors to Japan in 2017 jumped by about 20% from the previous year to more than 28 million. The Ministry of Land, Infrastructure, Transport and Tourism will announce the official figures soon.
Growth in Asian arrivals during the January-November period was high, climbing 41% on the year from South Korea, 31% from Vietnam, 30% from Indonesia, 23% from Hong Kong and 14% from China.
Asian travelers to Japan have soared since 2011, when just 6.22 million people from the region visited. Asia now accounts for roughly 80% of all guests thanks to the growing popularity of cruises and relaxed Japanese visa requirements.
European and American tourists also rose in the January-November period, expanding 11% on the year from the U.S. and 5-7% from such European countries as the U.K., France, Germany and Italy.
The tourism agency created a task force last summer to encourage Australians, Europeans and Americans to vacation in Japan. It will analyze the tourism market in each country to best promote trips to Tokyo and the greater Osaka region as well as more rural regions like Hokkaido.
Spending by foreigners probably topped 4 trillion yen ($35.9 billion) in 2017, up from 3.74 trillion yen the previous year. In addition to shopping by Asian visitors, demand also rose for experiences rooted in traditional Japanese culture. Japan is promoting such theme-based tourism as sake brewing and tours of anime spots to draw guests to rural areas.
The government has a goal of welcoming 40 million international travelers and 8 trillion yen in tourism-related spending in 2020, the year of the Tokyo Summer Olympics. Japan will achieve its visitor goal should it sustain growth of up to 20%, but doubling foreigners' consumption is a higher hurdle.
Japan will have to bring more European and American tourists, who tend to spend heavily, and expand its thin ranks of luxury hotels. The government has also begun debate on how to encourage overseas guests to splurge more at night.
Jul 19
The number of foreign tourists who visited Japan in the first half of this year hit a record high for the period.
(NHK)
Jul 18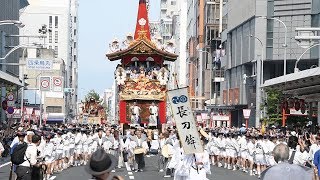 In Japan's ancient capital Kyoto, spectators braved sweltering heat to watch a series of colorfully decorated floats at the annual Gion festival on Tuesday.
(NHK)
Jul 17
Each year, a pair of the Aomori Prefecture town's fields are used to create amazing rice paddy art (or "tambo art," as it's called in Japanese).
(soranews24.com)
Jul 17
Tourist farms in Japan have been attracting hordes of foreign visitors who are placing fruit picking high on their travel itineraries as the global reputation of Japanese fruit grows.
(Japan Today)
Jul 16
The Japanese land ministry plans to revise the standards on barrier-free rooms at hotels to increase the number of guest rooms accessible to wheelchair users ahead of the 2020 Tokyo Olympic and Paralympic Games, informed sources have said.
(Jiji)
Jul 11
The climbing season for Mount Fuji got fully underway Tuesday with three trails in Shizuoka Prefecture opening to the public.
(Japan Times)
Jul 10
ANA Holdings Inc. said Monday it will cancel 176 domestic flights between Friday and July 22 to inspect Rolls-Royce engines on Boeing 787 aircraft, after calling off 113 domestic flights for July for the same reason.
(Kyodo)
Jul 06
The city of Kyoto once again saw record levels of tourists in 2017, with 15.57 million foreign and Japanese visitors spending at least one night in the former capital, city officials said Wednesday.
(Japan Times)
Jul 05
Japanese airline ANA Holdings Inc said it will cancel 113 domestic flights between July 6 through July 12 to inspect Rolls-Royce Holdings Plc engines for compressor issues that have led to service interruptions for airlines globally.
(Japan Today)
Jul 05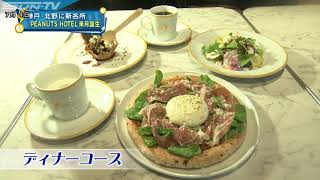 Japan's first hotel featuring the cartoon character Snoopy is to open on August 1st in the western city of Kobe.
(NHK)
---