Japanese's foreign minister on Friday urged Myanmar's civilian leader Aung San Suu Kyi to guarantee the safe and voluntary return of Rohingya Muslims who have fled violence in troubled Rakhine state.
While Foreign Minister Taro Kono is visiting Myanmar, the Japanese government announced a grant of $3 million to Myanmar's government to help facilitate the repatriation of the Rohingya.
Myanmar and Bangladesh signed an agreement on the repatriation of Rohingya refugees on Nov. 23, and Myanmar said it would start the process by Jan 23. The exact numbers and extent of the repatriation is still unclear.
"We have decided to provide the aid in response to the agreement between Myanmar and Bangladesh to represent an international message of support so that the repatriation can be carried out promptly," said Foreign Ministry official Shinobu Yamaguchi in a statement.
Kono's three-day visit to Myanmar includes traveling to Rakhine state. Humanitarian groups and independent media are prohibited from traveling to the area freely.
More than 650,000 Rohingya have fled to neighboring Bangladesh to escape a brutal crackdown in which security forces have been accused of systematic abuses tantamount to ethnic cleansing.
During a meeting on Friday, Kono asked Suu Kyi's government to allow humanitarian and media access to the affected area, the resettlement of returned refugees, and the implementation of recommendations made by former U.N Secretary-General Kofi Annan.
Kono also said Japan plans to give further aid to improve humanitarian conditions and development in Rakhine state.
ミャンマーを訪れている河野太郎外務大臣は、アウン・サン・スー・チー国家顧問と会談し、迫害を受けているイスラム教徒「ロヒンギャ」のために25億円余りを支援すると表明しました。
Apr 21
The Tokyo metropolitan government aims to ban indoor smoking at all restaurants with employees in the Japanese capital, Governor Yuriko Koike said Friday.
(Jiji)
Apr 21
Wakayama Prefectural Police have arrested a 29-year-old man over the murder of his wife during a diving excursion in the town of Shirahama last year, a case that he framed as an accidental drowning, reports the Yomiuri Shimbun
(tokyoreporter.com)
Apr 21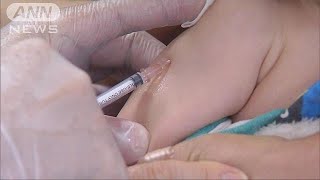 An outbreak of measles in the Japanese prefecture of Okinawa is affecting local tourism ahead of the spring holiday season.
(NHK)
Apr 21
Another volcano erupted in the Kirishima mountain range in the Kyushu region, southwestern Japan, on Thursday, the Japan Meteorological Agency said.
(Jiji)
Apr 21
The Bank of Japan said Wednesday that a veteran official at its Currency Issue Department is believed to have stolen commemorative gold coins from a safe.
(Jiji)
Apr 21
Japan's consumer center said Thursday about 120 children were treated at medical institutions over the past seven years after swallowing tiny magnetic balls, and urged parents to keep such products away from children.
(Japan Times)
Apr 21
When asked about a complaint from a Japanese TV station that the most senior official at his ministry sexually harassed a reporter, Finance Minister Taro Aso said the font used on the complaint letter was too small.
(Japan Times)
Apr 21
A company that developed a smartphone application for the Japanese board game shogi has been listed on the Tokyo Stock Exchange. But the initial public offering ended without an opening price as there were too many orders to buy its shares.
(NHK)
Apr 21
A nonpartisan group of Japanese lawmakers has visited Yasukuni Shrine in Tokyo.
(NHK)
Apr 21
Japanese government officials have released their leading gauge of inflation. The Consumer Price Index rose for the 15th straight month in March.
(NHK)
---