Students and graduates of high schools across Japan are sitting the annual unified college and university entrance examinations.
The 2 days of tests began on Saturday. About 580,000 applicants this year take exams at 695 sites. The start of the exams was delayed by up to one hour at 7 venues due to heavy snowfalls and other reasons.
At a University of Tokyo campus in Bunkyo Ward, applicants began gathering shortly before 8 AM.
An 18-year-old student accompanied by her mother said she is anxious, but wants to do her best for her parents and teachers.
Another 18-year-old said he has is confident as he studied hard. He said he wants to be a civil servant in the field of education administration and needs to be accepted by the universities he has chosen.
The National Center for University Entrance Examinations says snow held up the exams at Niigata University and the Nippon Dental University. Delays to trains affected the test at the Yokohama National University and another site.
In the northern prefecture of Hokkaido, police ferried 4 students to an exam site by patrol car, as their trains were delayed in a rail crossing accident.
大学入試センター試験が全国の大学など約700の会場で始まりました。今年は58万2000人余りの受験生が試験に臨みます。
Dec 17
Japan's Chief Cabinet Secretary Yoshihide Suga has revealed that the government plans to open about 100 support centers for foreign workers across Japan.
(NHK)
Dec 16
The education ministry plans to include ¥1.52 trillion in its budget for fiscal 2019 to cover personnel costs for teachers at public elementary and junior high schools, it has been learned.
(Japan Times)
Dec 15
Japanese education companies are expanding their language offerings overseas, seeing business opportunities in meeting growing demand for Japanese-speaking foreign manpower as the nation opens its doors to workers from overseas.
(Nikkei)
Dec 10
Japan is set to extend the copyright period on works such as novels and paintings to 70 years after the authors' deaths from the current 50 years, effective Dec. 30, when the revised copyright law goes into force.
(Japan Times)
Dec 01
The Japanese government says children born to foreigners in the country on a proposed skilled worker visa could receive resident status, even though the visa would, in principle, bar the workers from bringing family members to Japan.
(NHK)
Nov 30
The artistic commercial secured a Grand Prix win as well as a gold award for the film category.
(soranews24.com)
Nov 29
Ten traditional rituals of Japan featuring people in masks and costumes are expected to be added to the list of UNESCO's Intangible Cultural Heritage.
(NHK)
Nov 26
The hotel industry will be listed as lying within the scope of the type two trainee status under the government's technical intern training program for foreign nationals, officials have said.
(Japan Times)
Nov 24
While the human interaction that's the primary focus of the Japanese Association for Sex Education is right there in the organization's name, its researchers realize that intercourse usually isn't something that occurs without some sort of buildup of attraction and affection.
(soranews24.com)
Nov 23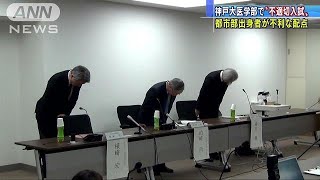 Tokyo Medical University has been stripped of its accreditation, following recent revelations that the university rigged entrance examinations against female and older applicants.
(NHK)
---