The finances of college students are limited to various basic needs such as food, clothing, and shelter. Hence, the amount left for miscellaneous activities is very minimal. In turn, this leaves the student with little options regarding the manner in which they wish to spend the extra amount of money given the fact that they ought to save and still have fun.
Travelling is one of the most common hobbies among college students. It is the wish of every student to travel across the world while still young. In order to travel, a student requires money, and therefore this brings about the issue of budgeting for the travel before deciding to do it as outlined in the following tips.
Tip 1: Considering alternative transport means
There are various means of transport such as planes, the train or travel by road which come along with different costs. Therefore, in the case of a student planning to travel, it is important to identify which among the means will cost them less money as compared to the others because their aim is to spend as little as possible in traveling. As a result, this will save them money to spend on other activities involved in the traveling process such as food and accommodation. Cheap means of transport tend to take a long period before reaching the destination, but the students can choose to make the journey enjoyable by cracking jokes or making stopovers.
Tip 2: Planning ahead
Planning a trip before it happens helps a lot in terms of budget because the student is able to identify what they want on time. As well, transport and accommodation are cheaper when booked at an early date as compared to last minute bookings which are expensive. Therefore, early planning will save costs and enable the student to identify any challenges that they are likely to face during the trip and come up with ways of solving them. As well, planning will give the student sufficient time of choosing among various destinations so as to come up with the best and change currency on time whenever necessary.
Tip 3: Careful selection of destinations
Different destinations offer different attraction sites at different costs. Therefore, it is important for the student to identify the different places that they want to visit so that they can compare the things of interests in those places and their costs. Choosing a cheap place that offers the same features as other expensive and famous places would help the student save a lot while making it possible for others to afford the trip. The destinations should offer satisfaction to the students' desire for traveling. The student should choose a destination that matches their hobbies because not everyone is interested in nature or animals.
Tip 4: The creation of free stopovers
The team at EssayZoo argue out that stopovers are known to add fun to a trip. Therefore, the student should ensure that they have as many stopovers as they wish given the fact that the stopovers will cost them very little or will even be free. Such stopovers can be achieved by avoiding direct planes but ratchet opting for planes that make stops at various cities. As a result, the student will be able to have more fun as compared to a person who chose a direct plane. One does not have to spend in such stopovers especially in a case whereby the student had packed snacks to last them the whole journey because buying food in foreign countries can be costly due to the currency exchange rates.
Tip 5: Considering cheap accommodation
Accommodation can be a challenge to a college student when planning to travel. Most of the motels in different countries are set at a high price to accommodate tourists which is not affordable by most of the college students. Therefore, one of the ways through which a student can overcome is by volunteering in various programs that offer free accommodation so as to cut costs. As well, the student can compare the accommodation of different destinations and identify the cheapest among them to avoid overspending. Some accommodation packages include food hence making it easier for the student as compared to a case whereby the have to separately buy food.
In Conclusion
Concisely, considering the above tips would be a great step for students who wish to travel to different destinations with the little amount of extra finances that they have. The tips aim at reducing the cost associated with traveling by all means. Hence, if followed carefully, it is possible for every student to travel regardless of whether it's their dream destinations or not. Volunteering is the main tip that students should aim at because it comes along with free food, accommodation, and travel. As a result, the student will only have the obligation of keeping a small amount of money for emergency services such the payment of park fees.
Apr 23
Somei-Yoshino cherry blossoms have started to bloom on Japan's northern island of Hokkaido.
(NHK)
Apr 18
Can the country welcome 60 million visitors a year without losing its culture -- and its mind?
(Nikkei)
Apr 18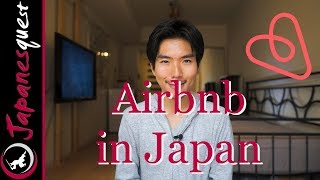 Last year, the government passed a law covering minpaku, which is when people rent out space on their properties to travelers (a la Airbnb). The law is part of an effort to regulate accommodations amid a tourism boom ahead of the 2020 Olympics.
(Japan Times)
Apr 18
Tourists in Kyoto have been warned of aggressive monkeys after a series of monkey attacks at popular spots.
(Kyodo)
Apr 17
Japan's Hoshino Resorts will open a luxury hotel in Okinawa next year based on the ancient fortresses that dotted the subtropical islands.
(Nikkei)
Apr 09
The bridge connecting Kansai International Airport, on an artificial island in Osaka Bay, with the mainland, was fully reopened Monday with all six inbound and outbound lanes functional following months of repairs after it was hit by a tanker ship during a typhoon in September 2018.
(Japan Today)
Apr 07
In Japan, there is no food more beloved than ramen, and there's no town more ramen crazy than Kyoto's Ichijoji neighborhood. It's considered the most competitive ramen area in the country, a place where famous national chains are born -- and hopes and dreams soar and crumble in the ramen industry. Ichijoji is well known in Japan but virtually unknown outside the country so -- WELCOME to KYOTO!
(ONLY in JAPAN)
Apr 07
Security cameras have been installed on street lights along Tokyo's high-end shopping boulevard, Omotesando-dori, situated in Shibuya Ward, due to an increase in pick-pocketing and camera voyeurism.
(Japan Today)
Apr 07
Passengers on an exclusive cherry-blossom tour have ridden buses through a no-entry zone near the site of the 2011 Fukushima nuclear disaster.
(NHK)
Apr 07
Japanese chefs and their restaurants continued to dominate at the seventh Asia's 50 Best Restaurants awards. But once again they fell short when it came to the ultimate prize, the number one position on the list.
(Japan Times)
---