An F-35 stealth fighter has arrived at an airbase in Misawa in Aomori Prefecture, northeastern Japan. It is the first of 10 F-35s that will be deployed at the base.
The aircraft flew into the Misawa Air Base of the Japan Air Self-Defense Force on Friday morning from the Komaki Air Base in Aichi Prefecture, central Japan.
The pilot was given flowers in a welcome ceremony attended by about 400 people, including Commander Kenichi Samejima.
The commander said in a speech that the F-35 stealth fighters will greatly contribute to ensuring peace and safety amid the increasingly severe security environment.
He added that the personnel at the base will swiftly and steadily establish a system for operating the aircraft.
Japan's Defense Ministry plans to deploy 9 more F-35s at Misawa in the fiscal year that starts in April. They are among 42 F-35s that will be deployed in Japan as the country's next-generation mainstay fighter.
The F-35 was jointly developed by the United States and 8 other countries. Its stealth capabilities make it difficult to detect by radar.
The ministry plans to equip the aircraft with Norwegian-made long-range Joint Strike Missiles. With a range of 500 kilometers, the missiles will enable Japan to target enemy bases.
最新鋭戦闘機「F35A」が日本に初めて配備されました。 26日午前、青森県の三沢基地に1機目のF35A最新鋭ステルス戦闘機が着陸しました。航空自衛隊は来年3月までにさらに9機を配備し、警戒監視活動などにあたります。
Jul 15
Japan is planning to start letting foreign residents who left the country before April 3 back in, starting in August.
(Nikkei)
Jul 15
People in Tokyo are watching with wary eyes as the latest daily case numbers hover in the mid-100s after topping 200 four days in a row through Sunday.
(NHK)
Jul 15
The organizer of a stage production in Tokyo says 37 people, including actors and members of the audience, have been confirmed to be infected with the coronavirus.
(NHK)
Jul 15
About a third of medical institutions are cutting summer bonuses to staff, a trade union said Monday, as many hospitals and clinics face a cash crunch, having had to delay routine treatments to make room for coronavirus patients.
(Japan Times)
Jul 15
Torrential rain has devastated parts of Japan. In the western region of Chugoku, thousands of people have been ordered to evacuate after a major river burst its banks. Officials are having a tough time helping the survivors while maintaining anti-COVID measures.
(NHK)
Jul 15
A panel under the justice minister proposed Tuesday establishing criminal penalties for foreign nationals who do not comply with deportation orders as Japan seeks to curb long-term detention of foreigners at immigration facilities.
(Japan Times)
Jul 15
Researchers say they have discovered how earwigs, a type of small insect, are able to fold their wings into a compact size. They say the findings can be applied widely, from space development to everyday goods.
(NHK)
Jul 15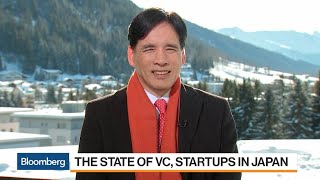 The Japanese government has chosen four urban areas as "global startup cities" in a program in which it aims to create its version of the US Silicon Valley.
(NHK)
Jul 15
Japan's government is considering whether to request business closures for nightlife establishments that fail to follow its guidelines to prevent the spread of the coronavirus.
(NHK)
Jul 15
The operator of Narita International Airport said Tuesday that it will reopen one of its two runways that has been closed since April due to the novel coronavirus pandemic.
(Japan Times)
---