Travelling has become a part of everyone's life; we can go on trips around our own country or to a foreign one. Despite the purposes of travelling, we usually want to prepare ourselves as quickly as possible to arrange all conveniences and important nuances, no matter whether it is a business trip, several hours travel, tourist trip or family journey.
We all want to relax, especially after long hard-working months, to revive ourselves and to get fresh ideas. This can explain why we need 3-day weekend at least to regain strength and small motivation to work further.
Enjoying your trip and making everything smooth from the very beginning till coming back can be an extremely challenging task and require attentiveness, patience and practical attitude to different things. Sometimes we observe and face the situations when after a long time of preparation for the travelling, in the end people are disappointed with what they have for some trivial reasons. To avoid such unpredictable situations and feel confident in any place be ready to follow these simple tips on getting ready for a trip.
Prepare for any journey effectively using these hints
Select only those items and things you consider necessary to take along when travelling. Remember: the fewer things you put in the bag, the better. This rule is especially essential for fashionista girls and big family travelers. Hope you do know about too heavy luggage and extra payment at the airport. Make a small list of important things without which you just cannot imagine your everyday life. That can work for you on your way back as well, if you plan shopping or buying presents.
Explore the hotel and the whole area you are going to visit, taking into account the local climate and what exactly you are going to do there. Of course, a lot depends on the number of the days and weather conditions, but still excessive "just in case" behavior is not what you need at all.
Prepare all the necessary documents for the travel, such as passport, marriage certificate (especially when it comes to maiden name), children documents, copies of documents (in case you lose the original), tickets, insurance, if available, and vouchers, to avoid sticky situations.
Small gadgets and cash for travelling when packing
All necessary gadgets should be always at hand in one place, not to spend a long time to find them on the plane, for example. I am talking about mobile phone, pocketbook, charger, iPod, your favorite journal or headphones.
Take necessary sum of money to feel comfortable during your trip. Carrying money in the right place is important for your convenience and safety. This place should be difficult for thieves and easy for you to access when it is time to pay for something. Nobody likes playing hide-and-seek with several small pockets in the bag, or take off clothes making yourself feel very uncomfortable.
One more essential tip is that you should put money to different places, as situations can be very unpredictable as well as the people around. If you have some small bills, for example, then try to keep them handy. Leave some money close to your body, using additional hidden inner pockets of your jacket, and do not forget about handbag, wallet and small book you can put some money into.
General helpful tips for travelers who have one foot out of the door
· Be reasonable, pack only necessary things.
· Do not make you feel obliged when it comes to small presents and souvenirs.
· Road rage is not your friend at all and never give in to it.
· Take a jacket and sneakers for a cold day, but only one pair.
· Inform your close people of the place you are going to visit.
· Have great fun and make a plan of places you want to see there.
· Prepare everything you need in your little medicine box.
· Keep documents, travel cash and credit cards handy.
Such diligent way to get ready for going everywhere will make your journey convenient, smooth and will exclude any impediments which can prevent you from getting satisfaction and influence your mood. If you have just finished packing your bag and handbag, take a moment and think one more time about all the things, checking your own list. Let your trip be unforgettable and full of vivid and interesting moments to remember them for a long time.
Feb 19
Immigration Bureau's relaxed visa policy has boosted tourism from southeast Asia, but it seems to have come with an unwanted side-effect.
(soranews24.com)
Feb 19
Japanese Prime Minister Shinzo Abe is not saying whether or not he nominated Donald Trump for this year's Nobel Peace Prize, but the question may be moot: the U.S. president has been put forward by others for the prestigious award.
(Japan Today)
Feb 19
Police on Monday arrested a truck driver for allegedly driving off with a man clinging to the side of his vehicle following a road rage incident in Miyagi Prefecture last June.
(Japan Times)
Feb 19
The health ministry on Monday approved the world's first clinical test in which artificially derived stem cells will be used to treat patients with spinal cord injuries.
(Japan Times)
Feb 19
Visitors to a village near Mount Fuji and its residents were rewarded with a dazzling spectacle on Monday.
(NHK)
Feb 19
Tokyo Metropolitan Police have arrested a 41-year-old man who while drunk is suspected of gashing more than one dozen luxury automobiles in Ota Ward last month, reports Nippon News Network
(tokyoreporter.com)
Feb 19
Ibaraki Prefectural Police believe a male temporary employee at a research center for industrial machinery manufacturer Kubota Corp. stabbed another employee before slashing himself on Sunday, reports TV Asahi
(tokyoreporter.com)
Feb 18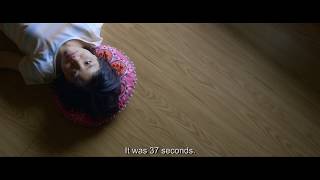 A movie by the Japanese director Hikari picked up two awards at the Berlin International Film Festival on Saturday. "37 Seconds" won the Panorama Audience Award and the CICAE Art Cinema Award.
(NHK)
Feb 18
A 43-year-old employee of the Ministry of Land, Infrastructure, Transport and Tourism has been arrested for allegedly using his smartphone to film up the skirt of a high school girl on a train.
(Japan Today)
Feb 18
People are enjoying the first signs of spring at an annual plum flower festival at the Kairakuen garden in Mito City, north of Tokyo.
(NHK)
---