The latest official business readings show that Japan's economy is on track for its sixth year of sustained growth in 2018, though the boom cycle has yet to be fully reflected in household incomes.
An index meant to provide a snapshot of business conditions rose to 120.7 in December, up 2.8 points from November to the highest reading since comparable data started being kept in 1985. The gauge, released by Japan's Cabinet Office on Wednesday, climbed for a third straight month, with the agency maintaining its assessment of "improving" business conditions.
The data all but confirms that the Japanese economy has continued an expansion that began in December 2012. The last time the so-called coincident index reached such lofty territory was October 1990 -- during the asset bubble -- when it crested at 120.6.
At least seven of the nine indicators factored into the index contributed to the barometer's rise in December. The jump in producer shipments was particularly steep thanks to a swelling of capital expenditures on solid demand for semiconductor production equipment and construction and mining machinery.
"The coincident index is highly reflective of strong corporate activity, especially in the manufacturing sector," said Satoshi Osanai, senior economist at the Daiwa Institute of Research.
In other words, Japan's economic recovery is as robust as it was during the bubble era, at least through the eyes of corporations. Several companies are forecasting record earnings for the current fiscal year. Japan's growth is in line with the upswing seen in other major economies around the world.
But when it comes to Japanese households, the economic expansion is not quite as palpable. The Cabinet Office also publishes the lagging index, which includes for wages, consumption and other household-related indicators. This index is said to lag behind the coincident index by about six months.
Feb 19
Immigration Bureau's relaxed visa policy has boosted tourism from southeast Asia, but it seems to have come with an unwanted side-effect.
(soranews24.com)
Feb 19
Japanese Prime Minister Shinzo Abe is not saying whether or not he nominated Donald Trump for this year's Nobel Peace Prize, but the question may be moot: the U.S. president has been put forward by others for the prestigious award.
(Japan Today)
Feb 19
Police on Monday arrested a truck driver for allegedly driving off with a man clinging to the side of his vehicle following a road rage incident in Miyagi Prefecture last June.
(Japan Times)
Feb 19
The health ministry on Monday approved the world's first clinical test in which artificially derived stem cells will be used to treat patients with spinal cord injuries.
(Japan Times)
Feb 19
Visitors to a village near Mount Fuji and its residents were rewarded with a dazzling spectacle on Monday.
(NHK)
Feb 19
Tokyo Metropolitan Police have arrested a 41-year-old man who while drunk is suspected of gashing more than one dozen luxury automobiles in Ota Ward last month, reports Nippon News Network
(tokyoreporter.com)
Feb 19
Ibaraki Prefectural Police believe a male temporary employee at a research center for industrial machinery manufacturer Kubota Corp. stabbed another employee before slashing himself on Sunday, reports TV Asahi
(tokyoreporter.com)
Feb 18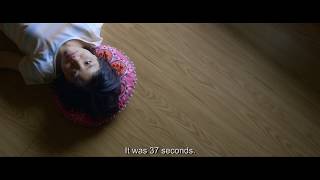 A movie by the Japanese director Hikari picked up two awards at the Berlin International Film Festival on Saturday. "37 Seconds" won the Panorama Audience Award and the CICAE Art Cinema Award.
(NHK)
Feb 18
A 43-year-old employee of the Ministry of Land, Infrastructure, Transport and Tourism has been arrested for allegedly using his smartphone to film up the skirt of a high school girl on a train.
(Japan Today)
Feb 18
People are enjoying the first signs of spring at an annual plum flower festival at the Kairakuen garden in Mito City, north of Tokyo.
(NHK)
---