A public elementary school in the posh Ginza district in Tokyo has decided to adopt new uniforms designed by Italian high-end brand Armani, triggering protests from parents who say they are expensive, local education board said Thursday.
The issue regarding Taimei Elementary School's set of uniforms, priced at over 80,000 yen each including a hat and a bag, was also taken up by an opposition party lawmaker at a Diet session the same day.
The uniforms in question are school-selected attire and students are not obliged to wear them, the board said.
According to the board, the school principal told the board of its intention to change the design of the uniform last summer. The board instructed the school to decide the matter through sufficient talks with the PTA and local residents.
But five cases of complaints were raised from parents, who said there were no sufficient explanations. One said, "Why Armani?" according to the board.
The school has told the board, "From the intention to make a uniform as a 'school of Ginza,' we went around department stores and Armani accepted designing it as a result."
一着約5万円という値段に波紋が広がっている。東京・銀座の公立小学校で高級ブランドのアルマーニデザインの標準服が導入される。 東京・銀座にある区立泰明小学校が導入を決定した標準服。デザインしたのはあのイタリアの高級ブランド「アルマーニ」だ。
Feb 19
Immigration Bureau's relaxed visa policy has boosted tourism from southeast Asia, but it seems to have come with an unwanted side-effect.
(soranews24.com)
Feb 19
Japanese Prime Minister Shinzo Abe is not saying whether or not he nominated Donald Trump for this year's Nobel Peace Prize, but the question may be moot: the U.S. president has been put forward by others for the prestigious award.
(Japan Today)
Feb 19
Police on Monday arrested a truck driver for allegedly driving off with a man clinging to the side of his vehicle following a road rage incident in Miyagi Prefecture last June.
(Japan Times)
Feb 19
The health ministry on Monday approved the world's first clinical test in which artificially derived stem cells will be used to treat patients with spinal cord injuries.
(Japan Times)
Feb 19
Visitors to a village near Mount Fuji and its residents were rewarded with a dazzling spectacle on Monday.
(NHK)
Feb 19
Tokyo Metropolitan Police have arrested a 41-year-old man who while drunk is suspected of gashing more than one dozen luxury automobiles in Ota Ward last month, reports Nippon News Network
(tokyoreporter.com)
Feb 19
Ibaraki Prefectural Police believe a male temporary employee at a research center for industrial machinery manufacturer Kubota Corp. stabbed another employee before slashing himself on Sunday, reports TV Asahi
(tokyoreporter.com)
Feb 18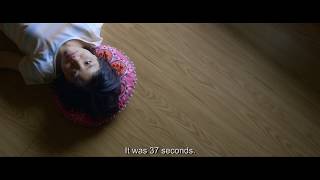 A movie by the Japanese director Hikari picked up two awards at the Berlin International Film Festival on Saturday. "37 Seconds" won the Panorama Audience Award and the CICAE Art Cinema Award.
(NHK)
Feb 18
A 43-year-old employee of the Ministry of Land, Infrastructure, Transport and Tourism has been arrested for allegedly using his smartphone to film up the skirt of a high school girl on a train.
(Japan Today)
Feb 18
People are enjoying the first signs of spring at an annual plum flower festival at the Kairakuen garden in Mito City, north of Tokyo.
(NHK)
---