Japanese Prime Minister Shinzo Abe briefly met with North Korea's second-highest-ranking official on Friday, during their visit to Pyeongchang, South Korea, to attend the opening ceremony of the Winter Olympics, Japanese government sources said.
Abe exchanged words with Kim Yong Nam, president of the Presidium of the Supreme People's Assembly of North Korea, at a reception hosted by South Korean President Moon Jae-in, according to the sources.
This was the Japanese leader's first contact with a senior official of the current North Korean regime, led by Kim Jong Un.
Abe conveyed to Kim Yong Nam Japan's position on North Korea's nuclear and missile development programs and the issue of Japanese nationals abducted to the reclusive nation decades ago, the sources said, adding that the prime minister urged Pyongyang to resolve these issues.
In talks with reporters at a hotel later, Abe said, "I told (Kim Yong Nam) about our thoughts and position although I can't elaborate."
Feb 19
Immigration Bureau's relaxed visa policy has boosted tourism from southeast Asia, but it seems to have come with an unwanted side-effect.
(soranews24.com)
Feb 19
Japanese Prime Minister Shinzo Abe is not saying whether or not he nominated Donald Trump for this year's Nobel Peace Prize, but the question may be moot: the U.S. president has been put forward by others for the prestigious award.
(Japan Today)
Feb 15
The Japanese government has mapped out a bill to officially recognize the Ainu ethnic minority as an indigenous people of Japan.
(NHK)
Feb 09
The government confirmed Friday that it will follow the procedures taken to pick the current era name of Heisei in choosing a name for the new era.
(Japan Times)
Feb 08
Japan's Prime Minister Shinzo Abe says he's determined to settle the country's territorial issue with Russia and conclude a peace treaty.
(NHK)
Feb 06
Japan's Finance Minister Taro Aso has reluctantly apologised for saying childless people are to blame for the country's rising social security costs and its aging and declining population.
(smh.com.au)
Feb 06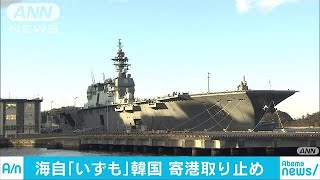 Japan's Defense Ministry has canceled a port call of a Self-Defense Forces vessel in Busan, South Korea, amid soured relations.
(NHK)
Feb 06
Japan's Foreign Ministry has ordered freelance journalist Kosuke Tsuneoka to hand over his passport as he attempted to travel to Yemen.
(NHK)
Jan 30
A mayor in the western Japanese prefecture of Hyogo is in hot water for calling a senior city official "stupid" and suggesting the official "burn down" a local building that stood in the way of the construction of a new road.
(Kyodo)
Jan 29
Breaking with precedent, Prime Minister Shinzo Abe on Monday removed from his annual policy speech a paragraph outlining his vision for Japan's ties with South Korea, in a possible reflection of the neighbors' increasingly tumultuous relationship.
(Japan Times)
---