Bank of Japan Gov. Haruhiko Kuroda is expected to continue his massive monetary easing campaign in his second term as prices remain stagnant, though calls for an exit strategy could grow louder as his global peers roll back stimulus.
Kuroda's anticipated nomination to another five-year term underscores the government's unflagging faith in the man who helped nurse the economy back to health through aggressive asset purchases.
Prime Minister Shinzo Abe plans to submit Kuroda's name to the Diet as early as February, according to government sources, giving both chambers plenty of time to sign off before his term ends April 8. Kuroda would then stay on until 2023, becoming the first BOJ governor to serve two consecutive terms since Masamichi Yamagiwa was reappointed in 1961.
Abe must also either reappoint or replace the bank's two deputy governors, whose terms end March 19. Abe is expected to name a replacement for Kikuo Iwata.
The prime minister has praised Kuroda for helping bring "fresh air into the market," telling the lower house Budget Committee that he trusts in the governor's abilities. Kuroda "is a symbol of Abenomics," a senior government official said, referring to Abe's signature economic program, and "replacing him would be risky."
Massive monetary easing, which Kuroda kicked off in April 2013, the month after he took office, is an integral part of the government's economic policy. While the BOJ's first price growth goal of 2% inflation after two years went unmet, Kuroda stayed the course, hatching additional easing measures in October 2014 and introducing negative interest rates in February 2016.
Easing has not been without costs. Side effects, including dents in financial institutions' earnings, have drawn stiff criticism. Opposition lawmakers are expected to lodge fierce objections to Kuroda's reappointment when the matter comes up for debate.
But Abe is ready to defend his choice and has plenty of ammunition. Kuroda has presided over the second-longest economic expansion in postwar Japan. The yen has softened and stock prices have risen during his tenure, while the labor market has tightened significantly. Thanks to the long period of economic recovery, conditions are falling into place that would allow for a full exit from deflation, according to the Cabinet Office.
Feb 19
Immigration Bureau's relaxed visa policy has boosted tourism from southeast Asia, but it seems to have come with an unwanted side-effect.
(soranews24.com)
Feb 19
Japanese Prime Minister Shinzo Abe is not saying whether or not he nominated Donald Trump for this year's Nobel Peace Prize, but the question may be moot: the U.S. president has been put forward by others for the prestigious award.
(Japan Today)
Feb 19
Police on Monday arrested a truck driver for allegedly driving off with a man clinging to the side of his vehicle following a road rage incident in Miyagi Prefecture last June.
(Japan Times)
Feb 19
The health ministry on Monday approved the world's first clinical test in which artificially derived stem cells will be used to treat patients with spinal cord injuries.
(Japan Times)
Feb 19
Visitors to a village near Mount Fuji and its residents were rewarded with a dazzling spectacle on Monday.
(NHK)
Feb 19
Tokyo Metropolitan Police have arrested a 41-year-old man who while drunk is suspected of gashing more than one dozen luxury automobiles in Ota Ward last month, reports Nippon News Network
(tokyoreporter.com)
Feb 19
Ibaraki Prefectural Police believe a male temporary employee at a research center for industrial machinery manufacturer Kubota Corp. stabbed another employee before slashing himself on Sunday, reports TV Asahi
(tokyoreporter.com)
Feb 18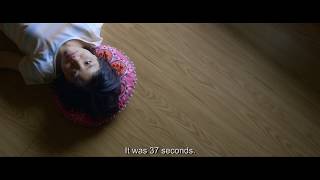 A movie by the Japanese director Hikari picked up two awards at the Berlin International Film Festival on Saturday. "37 Seconds" won the Panorama Audience Award and the CICAE Art Cinema Award.
(NHK)
Feb 18
A 43-year-old employee of the Ministry of Land, Infrastructure, Transport and Tourism has been arrested for allegedly using his smartphone to film up the skirt of a high school girl on a train.
(Japan Today)
Feb 18
People are enjoying the first signs of spring at an annual plum flower festival at the Kairakuen garden in Mito City, north of Tokyo.
(NHK)
---