The expansion of Amazon.com into physical stores is driving partnerships between Japanese retailers and information technology companies looking to withstand the American e-commerce company's growing might in both online and bricks-and-mortar realms.
Aeon, SoftBank Group and SoftBank unit Yahoo Japan look to operate an online marketplace for a variety of shops, including specialized stores from third-party sellers. Negotiations continue, but the three parties likely will announce a deal soon.
Aeon, Japan's largest retailer, began operating Aeon.com two years ago to sell millions of items offered by group companies, such as food, daily necessities and clothes. The company also operates an online supermarket that chiefly delivers fresh food.
But these websites have enjoyed little success in selling products from outside the Aeon group. At the end of January, subsidiary Aeon Mall closed its website where tenants in bricks-and-mortar shopping centers operated by the unit could sell their products online.
"Our marketplace has weaknesses," Aeon President Motoya Okada acknowledged. Aeon cannot satisfy consumers with only its own product lineup when any item from any brand is accessible through a smartphone.
Yahoo Japan also operates an e-commerce site called Yahoo Shopping, where 650,000 individuals and businesses sell an assortment of products. But Amazon holds the advantage in price and other areas since its goods are procured in bulk and sold directly.
The planned partnership would help Aeon and Yahoo Japan address weaknesses in their individual online retail services.
SoftBank's IT expertise also will be put to use. The partners will consider, for instance, collecting and analyzing consumer behavior and purchase data at Aeon's physical locations and using the information to forecast demand and run stores more efficiently.
ソフトバンク、ヤフー、イオンの3社による「ネット通販」が始まるかも知れません。 ソフトバンクとその子会社であるヤフー、そしてイオンの3社によりますと、食品や日用品などのネット通販事業で「協業を検討している」ということです。
Mar 23
A key part of the business model for convenience stores is their round-the-clock service. But a shortage of staffers is prompting some operators to consider shrinking their business hours.
(NHK)
Mar 23
A member of a sister group of the popular all-girl band AKB48 on Friday criticized the outcome of a probe into an assault against her as "lies," as the group's management company revealed the result.
(Japan Today)
Mar 23
The number of foreign residents in Japan had risen 6.6 percent at the end of 2018 from a year earlier, to reach a record high of some 2.73 million, Justice Ministry data showed on Friday.
(Japan Times)
Mar 23
Companies recruiting technology majors from Japanese universities are bracing for another year of missed targets as the supply of graduates fails to keep pace with broad demand for such skills as AI engineering and data analysis.
(Nikkei)
Mar 23
Princess Kako, the 24-year-old granddaughter of Emperor Akihito, expressed her wish for her sister's happiness in a written answer to the media on the occasion of her graduation from International Christian University in Tokyo on Friday.
(Kyodo)
Mar 22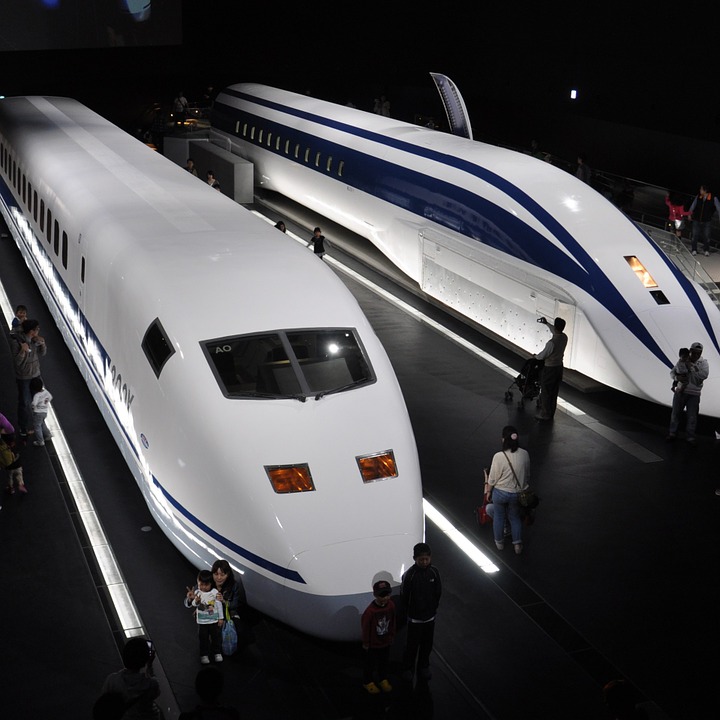 Rarely a week passes without hearing about a new type of robot created in Japan. Every other country of the world is wondering how Japan has managed to become a leading technological power.
(newsonjapan.com)
Mar 22
The cherry blossom season officially arrived in Tokyo on Thursday after officials from the Meteorological Agency confirmed that more than five blossoms had opened on a Somei-Yoshino cherry tree at Yasukuni Shrine in Chiyoda Ward.
(Japan Times)
Mar 22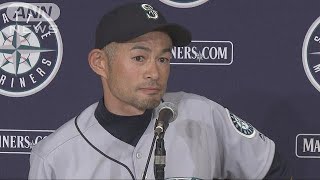 Japanese baseball legend Ichiro Suzuki of the US Major Leagues' Seattle Mariners has announced his retirement.
(NHK)
Mar 22
Last year proved to be a pivotal one for streaming music in Japan. According to a report by the Recording Industry Association of Japan, 2018 saw plays via platforms such as YouTube, Apple Music and Spotify overtake digital downloads.
(Japan Times)
Mar 21
Cherry trees came into bloom Wednesday in the southwestern prefecture of Nagasaki, the first blooming of the "Somei Yoshino" variety in Japan this spring, according to the Japan Meteorological Agency.
(Japan Today)
---