The expansion of Amazon.com into physical stores is driving partnerships between Japanese retailers and information technology companies looking to withstand the American e-commerce company's growing might in both online and bricks-and-mortar realms.
Aeon, SoftBank Group and SoftBank unit Yahoo Japan look to operate an online marketplace for a variety of shops, including specialized stores from third-party sellers. Negotiations continue, but the three parties likely will announce a deal soon.
Aeon, Japan's largest retailer, began operating Aeon.com two years ago to sell millions of items offered by group companies, such as food, daily necessities and clothes. The company also operates an online supermarket that chiefly delivers fresh food.
But these websites have enjoyed little success in selling products from outside the Aeon group. At the end of January, subsidiary Aeon Mall closed its website where tenants in bricks-and-mortar shopping centers operated by the unit could sell their products online.
"Our marketplace has weaknesses," Aeon President Motoya Okada acknowledged. Aeon cannot satisfy consumers with only its own product lineup when any item from any brand is accessible through a smartphone.
Yahoo Japan also operates an e-commerce site called Yahoo Shopping, where 650,000 individuals and businesses sell an assortment of products. But Amazon holds the advantage in price and other areas since its goods are procured in bulk and sold directly.
The planned partnership would help Aeon and Yahoo Japan address weaknesses in their individual online retail services.
SoftBank's IT expertise also will be put to use. The partners will consider, for instance, collecting and analyzing consumer behavior and purchase data at Aeon's physical locations and using the information to forecast demand and run stores more efficiently.
ソフトバンク、ヤフー、イオンの3社による「ネット通販」が始まるかも知れません。 ソフトバンクとその子会社であるヤフー、そしてイオンの3社によりますと、食品や日用品などのネット通販事業で「協業を検討している」ということです。
Jun 04
Police in Aomori City have arrested a 35-year-old unemployed man on suspicion of killing his 61-year-old mother at their home last week.
(Japan Today)
Jun 04
Two Yomiuri Giants players have tested positive for the novel coronavirus, the Central League team announced Wednesday, casting a shadow over Nippon Professional Baseball's plan to start the 2020 season on June 19.
(Japan Today)
Jun 04
Japan has reported 31 new confirmed COVID-19 cases with the total reaching 17,031, according to the latest figures from the health ministry and local authorities on Wednesday.
(china.org.cn)
Jun 04
Tokyo has a spike yesterday of 34 infections and Gov. Koike put Tokyo on Alert. Basically Rainbow Bridge and the Metropolitan Government Building turned bright red.
(ONLY in JAPAN)
Jun 04
Prime Minister Abe Shinzo says he maintains the goal of raising the country's minimum wage, while taking into account the situations of small- and medium-sized companies reeling from the impact of the coronavirus pandemic.
(NHK)
Jun 04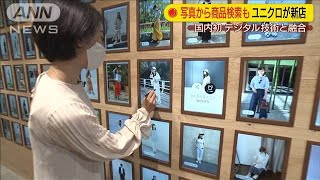 Japanese casual clothing chain Uniqlo will open a new outlet Friday in Tokyo's Harajuku neighborhood, marking a homecoming eight years in the making to the city's vibrant hub for youth fashion.
(Nikkei)
Jun 04
The Chinese government has stepped up the number of visas being issued to Japanese citizens after limiting it for months following the coronavirus pandemic, a diplomatic source familiar with bilateral ties said Wednesday.
(Kyodo)
Jun 03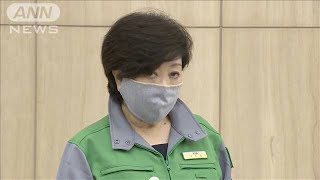 Officials in Tokyo have issued an alert after confirming the highest daily tally of coronavirus infections in weeks.
(NHK)
Jun 03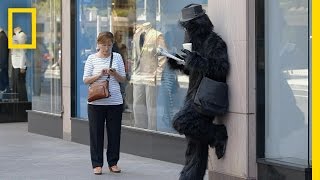 A Yokohama suburb looks to forbid people from using smartphones while walking on roads or in public spaces, in hopes of preventing accidents caused by distracted pedestrians.
(Nikkei)
Jun 03
Japan's Diet on Tuesday enacted a revised road traffic law that will impose tougher penalties on drivers involved in road rage incidents.
(NHK)
---