Teachers at a public high school in Toyama Prefecture have cut the hair of 44 students since April last year to make it short enough to meet school rules, the school and local education board said Friday.
The haircuts, which the six teachers at Mizuhashi High School said were given with the students' consent, were "excessive," said Shinichi Hiroshima, a senior official of the education board of the prefecture, adding the board will punish those involved if it finds it necessary.
The case came to light after the school was informed by people outside the school and questioned all of its teachers earlier this month.
The teachers cut the hair of both male and female students who have repeatedly violated school rules. Students are expected to keep their fringe above their eyebrows while boys cannot have hair covering their ears.
The students' hair has been checked on a monthly basis to make sure it meets school standards.
教員らが校則に違反した生徒の髪の毛を切っていたことが分かりました。 富山市の県立水橋高校では去年4月以降、月に1度行っている服装検査で、髪型が校則に違反していて再検査でも基準を満たさなかった生徒44人の髪の毛を教員6人が切っていました。
Feb 19
Immigration Bureau's relaxed visa policy has boosted tourism from southeast Asia, but it seems to have come with an unwanted side-effect.
(soranews24.com)
Feb 19
Japanese Prime Minister Shinzo Abe is not saying whether or not he nominated Donald Trump for this year's Nobel Peace Prize, but the question may be moot: the U.S. president has been put forward by others for the prestigious award.
(Japan Today)
Feb 19
Police on Monday arrested a truck driver for allegedly driving off with a man clinging to the side of his vehicle following a road rage incident in Miyagi Prefecture last June.
(Japan Times)
Feb 19
The health ministry on Monday approved the world's first clinical test in which artificially derived stem cells will be used to treat patients with spinal cord injuries.
(Japan Times)
Feb 19
Visitors to a village near Mount Fuji and its residents were rewarded with a dazzling spectacle on Monday.
(NHK)
Feb 19
Tokyo Metropolitan Police have arrested a 41-year-old man who while drunk is suspected of gashing more than one dozen luxury automobiles in Ota Ward last month, reports Nippon News Network
(tokyoreporter.com)
Feb 19
Ibaraki Prefectural Police believe a male temporary employee at a research center for industrial machinery manufacturer Kubota Corp. stabbed another employee before slashing himself on Sunday, reports TV Asahi
(tokyoreporter.com)
Feb 18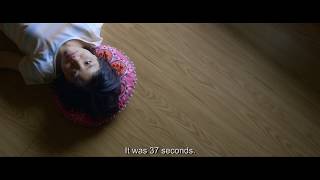 A movie by the Japanese director Hikari picked up two awards at the Berlin International Film Festival on Saturday. "37 Seconds" won the Panorama Audience Award and the CICAE Art Cinema Award.
(NHK)
Feb 18
A 43-year-old employee of the Ministry of Land, Infrastructure, Transport and Tourism has been arrested for allegedly using his smartphone to film up the skirt of a high school girl on a train.
(Japan Today)
Feb 18
People are enjoying the first signs of spring at an annual plum flower festival at the Kairakuen garden in Mito City, north of Tokyo.
(NHK)
---