The number of people who applied for refugee status in Japan last year reached a record high of 19,628, up 80 percent from the previous year, the Justice Ministry announced Tuesday.
The ministry attributed the surge in refugee applications to a rise in economic immigrants --- what the government calls those who apply for refugee status to land jobs in Japan.
The latest figure was an increase of 8,727 from 2016, when the number stood at 10,901 --- the first time it topped 10,000.
"Information has been spreading that foreign people could start working six months after filing out an application while waiting for (the ministry's) decision on whether to grant them refugee status," the Immigration Bureau's Tetsuro Isobe said.
Of the total number of last year's applicants, who came to Japan from 82 countries, only 20 --- mainly from Egypt, Syria and Afghanistan --- were given refugee status. Others fled Sri Lanka, Indonesia, Nepal, Myanmar, Cambodia, India and Pakistan, among other places.
Japan allowed a further 45 individuals to stay in Japan based on humanitarian grounds. Among them were people from Syria, Myanmar and Iraq determined to be unable to return to their home countries out of fear of political persecution.
The ministry also rejected 9,730 applications.
By nationality, Filipinos accounted for the largest group of applicants --- 4,895 --- followed by 3,116 Vietnamese, the latest data showed.
Long criticized for being reluctant to accept refugees, Japan has not officially adopted an immigration policy. But many foreign workers enter to work in Japan through the Technical Intern Training Program, which was created in response to labor shortages for low-level jobs. Currently, an estimated 230,000 people are working under the program.
Feb 19
Immigration Bureau's relaxed visa policy has boosted tourism from southeast Asia, but it seems to have come with an unwanted side-effect.
(soranews24.com)
Feb 19
Japanese Prime Minister Shinzo Abe is not saying whether or not he nominated Donald Trump for this year's Nobel Peace Prize, but the question may be moot: the U.S. president has been put forward by others for the prestigious award.
(Japan Today)
Feb 15
The Japanese government has mapped out a bill to officially recognize the Ainu ethnic minority as an indigenous people of Japan.
(NHK)
Feb 09
The government confirmed Friday that it will follow the procedures taken to pick the current era name of Heisei in choosing a name for the new era.
(Japan Times)
Feb 08
Japan's Prime Minister Shinzo Abe says he's determined to settle the country's territorial issue with Russia and conclude a peace treaty.
(NHK)
Feb 06
Japan's Finance Minister Taro Aso has reluctantly apologised for saying childless people are to blame for the country's rising social security costs and its aging and declining population.
(smh.com.au)
Feb 06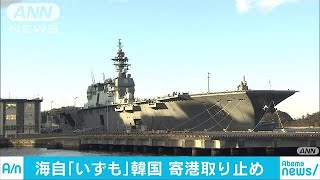 Japan's Defense Ministry has canceled a port call of a Self-Defense Forces vessel in Busan, South Korea, amid soured relations.
(NHK)
Feb 06
Japan's Foreign Ministry has ordered freelance journalist Kosuke Tsuneoka to hand over his passport as he attempted to travel to Yemen.
(NHK)
Jan 30
A mayor in the western Japanese prefecture of Hyogo is in hot water for calling a senior city official "stupid" and suggesting the official "burn down" a local building that stood in the way of the construction of a new road.
(Kyodo)
Jan 29
Breaking with precedent, Prime Minister Shinzo Abe on Monday removed from his annual policy speech a paragraph outlining his vision for Japan's ties with South Korea, in a possible reflection of the neighbors' increasingly tumultuous relationship.
(Japan Times)
---