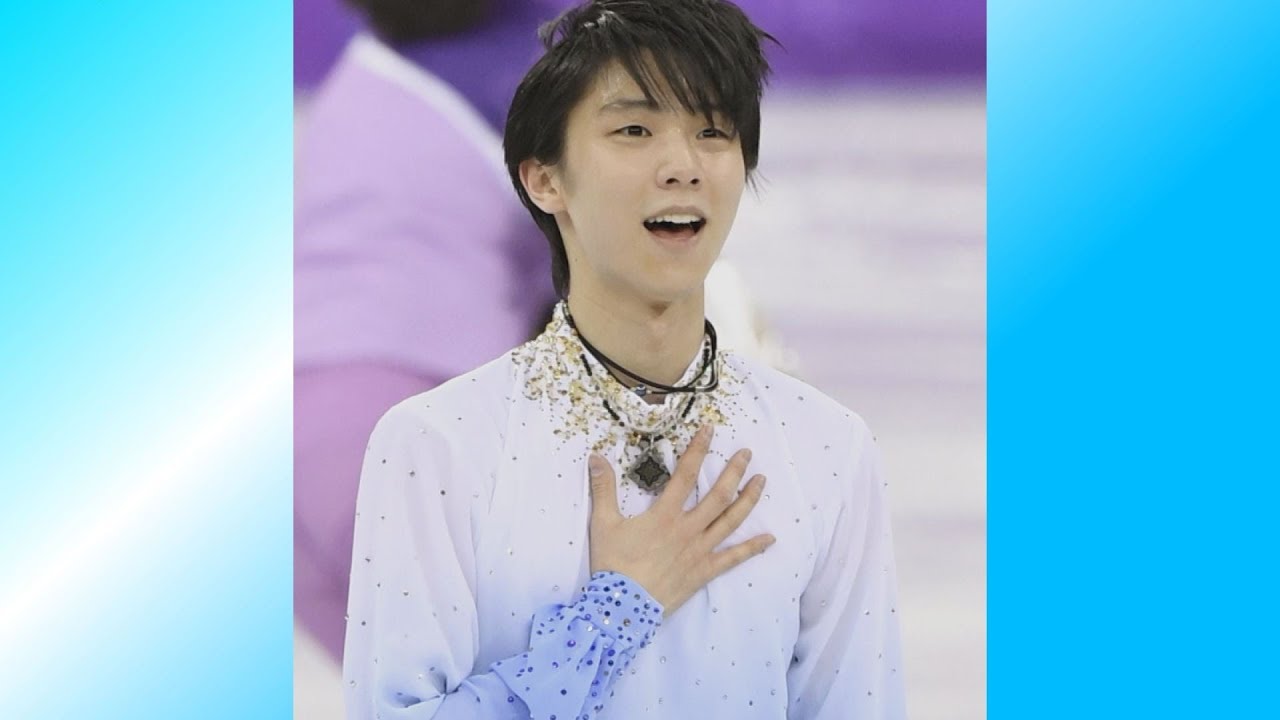 Figure skating star Yuzuru Hanyu said he took painkillers while competing to win the men's singles title at the Pyeongchang Olympics, revealing that he has not yet recovered from his right ankle injury.
"Without painkillers, I can't land or take off for a jump," the two-time Olympic champion said at a press conference Sunday at the Japan House.
Hanyu injured ligament in his right ankle after falling during a practice session for the NHK Trophy in November. After that he skipped every competition, including the team event at the Games, until the men's singles.
"I've had a lot of aches and pains," Hanyu said. He explained that a medical examination found his injury was very complex, and said he could not find the optimal treatment in the time leading up to the Pyeongchang Games.
The 23-year-old spent a long time off the ice. Hanyu said he sometimes became very negative because of "external factors," adding he had once feared "being forced to quit skating because of this [injury]."
Hanyu expressed his willingness to continue his figure skating career at the conference, but said he needs time to treat his injury. "I'm not sure how long it will take," he said.
Dec 18
Police believe an explosion at a Sapporo building that left 42 people injured on Sunday was caused by gas leaking from more than 100 deodorizer spray cans, intended for disposal, at a real estate agency.
(Japan Times)
Dec 18
Japanese water is clean and readily available, as evidenced by drinkable tap water and a nearly 100 percent penetration rate.
(Japan Times)
Dec 18
PayPay, a mobile payments company backed by SoftBank Group Corp., Yahoo Japan Corp. and India's largest digital-payments company Paytm, said it's updating its app to strengthen security after multiple complaints from users of wrongful charges.
(Bloomberg)
Dec 18
Toyama Prefectural Police are investigating what is believed to have been a hit-and-run incident after the corpse of a man was found inside a smashed display window at a store in Toyama City, reports Sankei Sports (Dec. 15).
(tokyoreporter.com)
Dec 17
More than 40 people were injured on Sunday when an explosion caused a fire at a commercial building housing a pub in Sapporo City on Japan's northern main island of Hokkaido. Police suspect a gas leak may be the cause.
(NHK)
Dec 17
A famous hot spa resort is offering an online map showing "onsen" spots available for tattooed tourists traveling to the region for next year's Rugby World Cup in Japan.
(Kyodo)
Dec 17
Japan's Chief Cabinet Secretary Yoshihide Suga has revealed that the government plans to open about 100 support centers for foreign workers across Japan.
(NHK)
Dec 16
Rino Sashihara, a leading Japanese idol singer, will leave the all-girl musical group HKT48, an affiliate of the country's entertainment giant AKB48, next year, she said Saturday.
(Kyodo)
Dec 16
The education ministry plans to include ¥1.52 trillion in its budget for fiscal 2019 to cover personnel costs for teachers at public elementary and junior high schools, it has been learned.
(Japan Times)
Dec 15
Japan's central government is pushing ahead with a controversial plan to relocate an American military base within the southern prefecture of Okinawa. They've started full-scale land reclamation work despite strong local opposition.
(NHK)
---