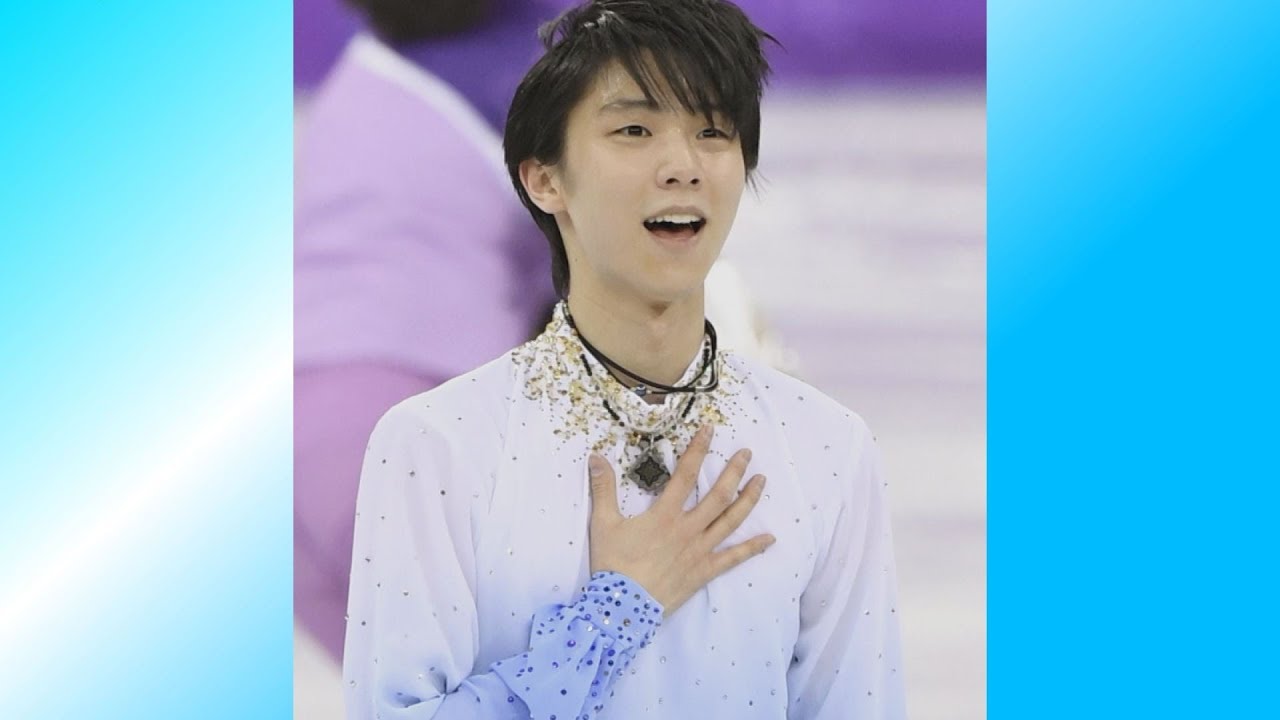 Figure skating star Yuzuru Hanyu said he took painkillers while competing to win the men's singles title at the Pyeongchang Olympics, revealing that he has not yet recovered from his right ankle injury.
"Without painkillers, I can't land or take off for a jump," the two-time Olympic champion said at a press conference Sunday at the Japan House.
Hanyu injured ligament in his right ankle after falling during a practice session for the NHK Trophy in November. After that he skipped every competition, including the team event at the Games, until the men's singles.
"I've had a lot of aches and pains," Hanyu said. He explained that a medical examination found his injury was very complex, and said he could not find the optimal treatment in the time leading up to the Pyeongchang Games.
The 23-year-old spent a long time off the ice. Hanyu said he sometimes became very negative because of "external factors," adding he had once feared "being forced to quit skating because of this [injury]."
Hanyu expressed his willingness to continue his figure skating career at the conference, but said he needs time to treat his injury. "I'm not sure how long it will take," he said.
Sep 18
The number of women aged 65 years old or higher in Japan has topped 20 million for the first time, according to estimates by the internal affairs ministry released Sunday.
(Jiji)
Sep 18
Japan's Maritime Self-Defense Force says one of its submarines took part in a drill in the South China Sea.
(NHK)
Sep 18
The Japanese city of Sapporo has dropped its bid to host the 2026 Winter Olympics following a recent earthquake.
(Japan Today)
Sep 18
At 6 p.m. on one weekday in August an enthusiastic audience had almost filled Gion Corner, a theater of some 200 seats at the center of the Gion traditional entertainment district in the city of Kyoto.
(Japan Times)
Sep 18
Police on Monday sent papers to prosecutors on a 69-year-old taxi driver on a charge of reckless driving resulting in death after his vehicle hit and killed the 45-year-old driver of a hire car in Tokyo's Roppongi district.
(Japan Today)
Sep 18
Overseas hackers are thought to have made off with information on Japan's maritime strategy in a March attack on specific people at national universities, which a Nikkei survey has found to be growing targets for their relatively lax security and sensitive knowledge.
(Nikkei)
Sep 17
Mos Food Services Inc. <8153> said Saturday that nearly 30 customers of its Mos Burger hamburger restaurants have shown food poisoning symptoms.
(Jiji)
Sep 17
Thousands of people in Yamagata City in northern Japan have been getting an early taste of autumn and setting a world record at the same time.
(NHK)
Sep 17
The number of one-yen coins in circulation has fallen sharply in Japan, as consumers increasingly choose cashless payments with electronic money or credit cards.
(Jiji)
Sep 17
Kirin Kiki, a veteran Japanese film and television actress known for her unique roles, has died at her home in Tokyo, a source close to her said Sunday. She was 75.
(Japan Today)
---