An officer with the Osaka Prefectural Police shot and wounded a 25-year-old man in Miyakojima Ward on Sunday after he refused to drop a knife he was wielding, reports NHK
At around 11:55 a.m., officers on patrol saw Jota Ideo behaving suspiciously on a road in the Higashi Nodamachi. When they approached, he pulled out the butterfly knife. "I'll kill, I'll kill," he reportedly said in refusing to be questioned.
After a head patrol officer pulled out his gun, Ideo continued to wield the weapon. The officer then shot him with a single bullet in the right foot, according to the Miyakojima Police Station.
Officers subsequently apprehended Ideo on suspicion of interfering with the duties of a public servant. The suspect suffered an injury that is expected to require two weeks to heal.
During the incident, the other man fled the scene, and police are seeking his whereabouts.
The incident took place in a business district located about 300 meters from JR Kyobashi Station on the Osaka Loop Line. No pedestrians were hurt, police said.
18日、大阪の繁華街で職務質問を受けた男がナイフを取り出し、警察官が拳銃を発砲しました。男は、「持ち物を見せろと言われナイフを振り回した」と話しているということです。
Jun 25
There were multiple reports of whale sightings in Tokyo Bay on Sunday, following many others in recent days.
(NHK)
Jun 25
Tokyo police have arrested a man on suspicion of breaking a restraining order he was given for stalking the actress Momoko Kikuchi.
(NHK)
Jun 25
Tokyo Metropolitan Police have busted two casinos operating illegally in Shinjuku Ward that are believed to have funded organized crime, reports the Sankei Shimbun
(tokyoreporter.com)
Jun 24
Police have arrested the president of a bankrupt rental kimono firm for allegedly swindling hundreds of thousands of dollars in bank loans.
(NHK)
Jun 23
Four cannabis plants have been found in the grounds of an office building for House of Councilors lawmakers in Tokyo, it was learned Friday.
(Jiji)
Jun 23
Police in Tokyo said Friday they have arrested a 37-year-old woman on suspicion of abusing her 4-year-old daughter by pressing a hot frying pan against her back and beating her about the head and face.
(Japan Today)
Jun 23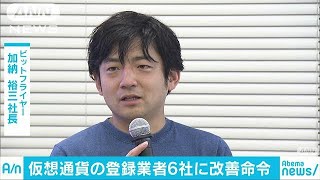 Japan's Financial Services Agency on Friday slapped a business improvement order on bitFlyer Inc., the country's largest cryptocurrency exchange operator, citing flaws in its measures against money laundering and its internal control system.
(Jiji)
Jun 23
Chiba Prefectural Police have arrested the principal of a special night school in Kamagaya City for allegedly trespassing into a toilet at the institution to take illicit photographs, reports the Sankei Shimbun
(tokyoreporter.comt)
Jun 23
A lawmaker from the ruling Liberal Democratic Party has apologized for jeering at a cancer sufferer during a parliamentary hearing on the dangers of secondhand smoke.
(Jiji)
Jun 23
Japan Airlines Co. on Friday kicked off flights of a passenger jet featuring Mickey Mouse and other Disney characters to mark the 35th anniversary of the opening of Tokyo Disney Resort.
(Japan Times)
---