Seven South Korean women attempted to smuggle gold into Japan late last month by concealing it in their rectums, officials from Aichi Prefecture's Chubu Airport said Tuesday.
In most gold smuggling cases uncovered at the air hub, offenders concealed the gold on their person, such as in their underwear, officials said.
According to the officials, the seven women in their 50s to 60s arrived from South Korea's Incheon Airport trying to pass themselves off as tourists participating in a tour before being caught by metal detectors.
The gold had been processed into small nuggets and bagged in transparent pouches concealed in their rectums, according to the officials.
The women were apparently planning to retrieve the gold in rest rooms after clearing immigration and customs, the officials said.
韓国からのツアーで日本を訪れた50代から60代の女7人が金塊を腸の中に隠し、密輸を図っていたことが分かった。 新たに発覚したのは韓国籍の女7人の手口。空港関係者によれば先月、韓国からのツアーで中部空港に金塊を不正に持ち込んだという。注目すべきは、その隠し方。
Sep 18
The number of women aged 65 years old or higher in Japan has topped 20 million for the first time, according to estimates by the internal affairs ministry released Sunday.
(Jiji)
Sep 18
Japan's Maritime Self-Defense Force says one of its submarines took part in a drill in the South China Sea.
(NHK)
Sep 15
The nation's centenarian population hit a record-high of 69,785 as of September, with women accounting for 88.1 percent of the total, amid medical advances and greater health consciousness, the health ministry said Friday.
(Japan Times)
Sep 15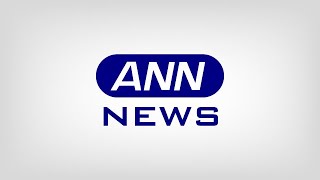 A Japanese gastroenterologist won this year's Ig Nobel Medical Education Prize on Thursday for examining the effectiveness of colonoscopy in the sitting position using his own body.
(Jiji)
Sep 15
The International Whaling Commission has voted down a proposal by Japan to resume commercial whaling of some species.
(NHK)
Sep 15
Police in Kyoto referred to prosecutors Friday four officials of a hotel management firm for allegedly running an unlicensed private accommodation service, making it the first case of its kind since a private lodging law came into force in June.
(Japan Times)
Sep 14
The operator of typhoon-hit Kansai International Airport in Japan says it reopened on Friday part of its main passenger facility, Terminal 1.
(NHK)
Sep 13
The Russian government has expressed readiness to open talks with Japan on President Vladimir Putin's proposal to sign a peace treaty by the end of the year without any preconditions.
(NHK)
Sep 13
Japan's prime minister and China's president say they'll work to improve relations. As part of that, Shinzo Abe told reporters he'll push ahead with plans to visit China next month. The two leaders met on the sidelines of an economic forum in eastern Russia.
(NHK)
Sep 13
Japan's Ministry of Internal Affairs and Communications will examine the idea of making the country's mail delivery service available on weekdays only by abolishing the service on Saturdays, informed sources said Wednesday.
(Jiji)
---