Seven South Korean women attempted to smuggle gold into Japan late last month by concealing it in their rectums, officials from Aichi Prefecture's Chubu Airport said Tuesday.
In most gold smuggling cases uncovered at the air hub, offenders concealed the gold on their person, such as in their underwear, officials said.
According to the officials, the seven women in their 50s to 60s arrived from South Korea's Incheon Airport trying to pass themselves off as tourists participating in a tour before being caught by metal detectors.
The gold had been processed into small nuggets and bagged in transparent pouches concealed in their rectums, according to the officials.
The women were apparently planning to retrieve the gold in rest rooms after clearing immigration and customs, the officials said.
韓国からのツアーで日本を訪れた50代から60代の女7人が金塊を腸の中に隠し、密輸を図っていたことが分かった。 新たに発覚したのは韓国籍の女7人の手口。空港関係者によれば先月、韓国からのツアーで中部空港に金塊を不正に持ち込んだという。注目すべきは、その隠し方。
Mar 23
A key part of the business model for convenience stores is their round-the-clock service. But a shortage of staffers is prompting some operators to consider shrinking their business hours.
(NHK)
Mar 22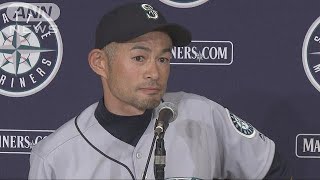 Japanese baseball legend Ichiro Suzuki of the US Major Leagues' Seattle Mariners has announced his retirement.
(NHK)
Mar 21
Cherry trees came into bloom Wednesday in the southwestern prefecture of Nagasaki, the first blooming of the "Somei Yoshino" variety in Japan this spring, according to the Japan Meteorological Agency.
(Japan Today)
Mar 21
Police on Wednesday arrested an American man on suspicion of fatally stabbing his Japanese wife at a court where they were to settle a divorce.
(Japan Today)
Mar 21
The unmanned space probe Hayabusa2 has detected small amounts of minerals containing water on the surface of the asteroid Ryugu, a Japanese research team has said.
(Japan Times)
Mar 20
The head of the Japanese Olympic Committee has announced he will step down when his term expires in June.
(NHK)
Mar 19
Japan's space probe operating on an asteroid some 340 million kilometers from Earth is preparing to study the asteroid's interior by creating an artificial impact crater.
(NHK)
Mar 19
Japanese rock singer Yuya Uchida died of pneumonia on Sunday. He was 79 years old.
(NHK)
Mar 16
Trains in and around the Japanese capital will run later into the night during the Tokyo 2020 Olympic Games to allow spectators to get home easily from events.
(NHK)
Mar 16
Chiba Prefectural Police on Friday announced the arrest of a 38-year-old man over the alleged theft of children's slippers from schools across the country, reports the Asahi Shimbun
(tokyoreporter.com)
---