The slide in a children's playground in Ehime, not suitable for children, will be no more after injuries and safety worries.
At what age do playgrounds stop being amazing places of pure adrenaline-fuelled excitement? As a small child, the roundabout threatens to send you flying off, as the centrifugal force lifts your feet up and you hang on for dear life. The swings and see-saws do their level best to launch you into the sky, possibly never to return. And the slide? The slide is tall beyond compare, the ride down at breakneck speeds as the wind bats against your face...for about three seconds.
Then there comes a time when the slide becomes less exciting, the sense of speed dulls, and playgrounds become tame. But it wasn't so for adventure-seekers in Ehime Prefecture on the island of Shikoku in Japan. Their 60-metre (200-foot) long slide in wet weather was enough to test the bravest soul. But no more.
According to news reports, the slide, which has been shut down temporarily in the past, is now being closed for good. After a temporary closure it was reopened again but in April last year a two-year-old child using the slide hit their head on a railing, and the slide was once again closed. While it reopened again after that, the city of Imabari has decided that they can't guarantee sliders' safety and so the slide will no longer be open to thrill-seekers, and is to replaced by a climbing rope wall aimed at six- to twelve-year-olds, which is probably less likely to go viral. The city official responsible for the closure had this to say: "As a symbol of our region, it's a pity it has to go. We did say we just wanted people to use it safely".
May 26
Temperatures rose across Japan on Saturday to highs usually not seen until the height of summer, causing hundreds of people to be taken to hospitals and prompting the weather agency to issue heatstroke warnings.
(Japan Today)
May 26
Japan's top trade negotiator with the United States has said both sides continue to differ on negotiations for a trade deal, adding that they need to work further to narrow the gap.
(NHK)
May 26
US President Donald Trump is scheduled to spend a full day with Prime Minister Shinzo Abe on Sunday, ahead of their summit on Monday.
(NHK)
May 26
In sumo, rank-and-file wrestler Asanoyama has clinched his first tournament title.
(NHK)
May 26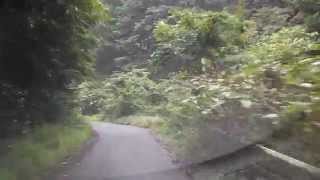 It was around 3 p.m. on a chilly day in December. The sky was overcast and the scent of rain hung in the air when Rina Kambayashi happened upon a creature she had never seen before.
(Japan Times)
May 25
U.S. President Donald Trump is set to start a four-day state visit to Japan on Saturday, a historic event that will make him the first foreign leader to meet with new Emperor Naruhito.
(Kyodo)
May 25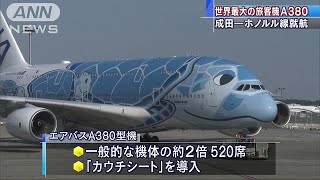 All Nippon Airways debuted flights of a double-decker Airbus A380 from Narita Airport north of Tokyo, bound for Hawaii on Friday.
(NHK)
May 25
A woman was killed and 16 other people injured Friday after a bus carrying Chinese tourists collided with multiple vehicles on an expressway in Shiga Prefecture, western Japan, local police said.
(Japan Today)
May 25
A male Canadian national employed at a day care facility in Kitakyushu City who was caught abusing a child on video has had his contract canceled by the facility, reports Fuji News Network (May 21).
(tokyoreporter.com)
May 24
The government will no longer use the term "lifelong singles" as a label for people who have not married by age 50, deeming the term inaccurate as Japanese are increasingly tying the knot later in life, officials said Thursday.
(Japan Today)
---