The slide in a children's playground in Ehime, not suitable for children, will be no more after injuries and safety worries.
At what age do playgrounds stop being amazing places of pure adrenaline-fuelled excitement? As a small child, the roundabout threatens to send you flying off, as the centrifugal force lifts your feet up and you hang on for dear life. The swings and see-saws do their level best to launch you into the sky, possibly never to return. And the slide? The slide is tall beyond compare, the ride down at breakneck speeds as the wind bats against your face...for about three seconds.
Then there comes a time when the slide becomes less exciting, the sense of speed dulls, and playgrounds become tame. But it wasn't so for adventure-seekers in Ehime Prefecture on the island of Shikoku in Japan. Their 60-metre (200-foot) long slide in wet weather was enough to test the bravest soul. But no more.
According to news reports, the slide, which has been shut down temporarily in the past, is now being closed for good. After a temporary closure it was reopened again but in April last year a two-year-old child using the slide hit their head on a railing, and the slide was once again closed. While it reopened again after that, the city of Imabari has decided that they can't guarantee sliders' safety and so the slide will no longer be open to thrill-seekers, and is to replaced by a climbing rope wall aimed at six- to twelve-year-olds, which is probably less likely to go viral. The city official responsible for the closure had this to say: "As a symbol of our region, it's a pity it has to go. We did say we just wanted people to use it safely".
Jun 25
Senegal twice took the lead. Japan tied it up both times.
(Japan Times)
Jun 25
There were multiple reports of whale sightings in Tokyo Bay on Sunday, following many others in recent days.
(NHK)
Jun 25
Tokyo police have arrested a man on suspicion of breaking a restraining order he was given for stalking the actress Momoko Kikuchi.
(NHK)
Jun 25
Japan Railway companies plan to begin offering free Wi-Fi on all Shinkansen lines during the current fiscal year that ends in March.
(NHK)
Jun 25
A Cambodian man was stabbed to death in Ashikaga, Tochigi Prefecture, on Sunday morning, police said, adding that a foreign man turned himself to police in Chiba late Sunday.
(Japan Today)
Jun 25
Tokyo Metropolitan Police have busted two casinos operating illegally in Shinjuku Ward that are believed to have funded organized crime, reports the Sankei Shimbun
(tokyoreporter.com)
Jun 24
Police have arrested the president of a bankrupt rental kimono firm for allegedly swindling hundreds of thousands of dollars in bank loans.
(NHK)
Jun 24
As Airbnb home-sharers in Japan quit the market in droves, following a new law that considerably increases red tape, their search for a smooth exit has brought a surge in new businesses.
(Nikkei)
Jun 24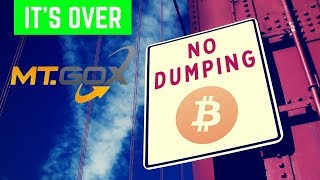 Things may be looking up for creditors of Mt. Gox, which was the world's biggest bitcoin exchange before going in flames after saying thousands of bitcoins had disappeared.
(Japan Times)
Jun 24
A railway operator in western Japan has invited people to ride a new sightseeing train that links Tottori and Shimane prefectures on the Japan Sea coast.
(NHK)
---