Lingerie maker seeks to address the annoying problem called 'PK.'
Let's take a moment to add to our collection of useful vocabulary they won't teach you in Japanese class. If you take the word kuu ("to eat vigorously"), and combine it with komu ("to insert"), after a bit of pronunciation fiddling you'll get kuikomu, which means "to ride up." Add in pantsu ("underwear"), and you'll get the phrase "pantsu kuikomu," which describes the situation when your underwear is riding up into your butt crack.
The obvious solution is to just grab the encroaching fabric with your fingertips and yank it back out. However, lingerie maker Wacoal (who is always down for some unusual marketing) realizes that this isn't such an attractive option for demure young ladies, especially those who're in their delicate teen years and dealing with the social pressures of school life. And so the company has created a video, with accompanying song, offering ways for schoolgirls to surreptitiously fix their pantsu kuikomu, or "PK," problems.
The video follows a trio of young ladies through the course of a day at school, during which they have to deal with multiple cases of PK, with the lyrics (full translation later in the article) combining their supposed internal monologues with solutions to their crises. For example, walking down the hall with your friends when PK strikes? Distract them by pointing out the window and saying "Hey, is that a UFO?"
Jun 25
Senegal twice took the lead. Japan tied it up both times.
(Japan Times)
Jun 25
There were multiple reports of whale sightings in Tokyo Bay on Sunday, following many others in recent days.
(NHK)
Jun 25
Tokyo police have arrested a man on suspicion of breaking a restraining order he was given for stalking the actress Momoko Kikuchi.
(NHK)
Jun 25
Japan Railway companies plan to begin offering free Wi-Fi on all Shinkansen lines during the current fiscal year that ends in March.
(NHK)
Jun 25
A Cambodian man was stabbed to death in Ashikaga, Tochigi Prefecture, on Sunday morning, police said, adding that a foreign man turned himself to police in Chiba late Sunday.
(Japan Today)
Jun 25
Tokyo Metropolitan Police have busted two casinos operating illegally in Shinjuku Ward that are believed to have funded organized crime, reports the Sankei Shimbun
(tokyoreporter.com)
Jun 24
Police have arrested the president of a bankrupt rental kimono firm for allegedly swindling hundreds of thousands of dollars in bank loans.
(NHK)
Jun 24
As Airbnb home-sharers in Japan quit the market in droves, following a new law that considerably increases red tape, their search for a smooth exit has brought a surge in new businesses.
(Nikkei)
Jun 24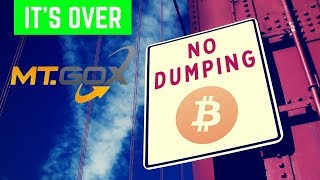 Things may be looking up for creditors of Mt. Gox, which was the world's biggest bitcoin exchange before going in flames after saying thousands of bitcoins had disappeared.
(Japan Times)
Jun 24
A railway operator in western Japan has invited people to ride a new sightseeing train that links Tottori and Shimane prefectures on the Japan Sea coast.
(NHK)
---