NHK has learned that only 35 percent of workers who responded to the March 2011 nuclear accident at Fukushima Daiichi plant have been checked for long-term effects of radiation.
A Japanese government-affiliated research organization began conducting the radiation-exposure screenings 4 years ago. Some 20,000 workers who entered the plant within 9 months of the accident are to undergo life-long monitoring that includes blood tests and thyroid exams.
During the nuclear crisis, many plant workers were exposed to radiation beyond the government limit of 100 millisieverts. The government then temporarily raised the limit to 250 millisieverts so that work could continue.
The Radiation Effects Research Foundation aims to conduct regular screenings on at least 80 percent of those workers. But it says that as of January this year, it has only been able to check about 7,000 people.
Of the workers who remain untested, 35 percent have ignored calls to take a screening, 17 percent have refused to comply, and 8.5 percent cannot be reached.
Several non-participants have told NHK they cannot take days off from work, or that there are too few clinics where they can be tested.
Some were skeptical about the screenings, saying they doubt a checkup would help keep them healthy.
Tomotaka Sobue, a professor at Osaka University, was a member of a government panel that assessed the screening program.
He says the government has a responsibility to confirm whether people who took part in emergency work are facing any health risks.
He says efforts must be made to inform workers about the program, and to make it easier for them to take the tests.
Jun 25
Senegal twice took the lead. Japan tied it up both times.
(Japan Times)
Jun 25
There were multiple reports of whale sightings in Tokyo Bay on Sunday, following many others in recent days.
(NHK)
Jun 25
Tokyo police have arrested a man on suspicion of breaking a restraining order he was given for stalking the actress Momoko Kikuchi.
(NHK)
Jun 25
Japan Railway companies plan to begin offering free Wi-Fi on all Shinkansen lines during the current fiscal year that ends in March.
(NHK)
Jun 25
A Cambodian man was stabbed to death in Ashikaga, Tochigi Prefecture, on Sunday morning, police said, adding that a foreign man turned himself to police in Chiba late Sunday.
(Japan Today)
Jun 25
Tokyo Metropolitan Police have busted two casinos operating illegally in Shinjuku Ward that are believed to have funded organized crime, reports the Sankei Shimbun
(tokyoreporter.com)
Jun 24
Police have arrested the president of a bankrupt rental kimono firm for allegedly swindling hundreds of thousands of dollars in bank loans.
(NHK)
Jun 24
As Airbnb home-sharers in Japan quit the market in droves, following a new law that considerably increases red tape, their search for a smooth exit has brought a surge in new businesses.
(Nikkei)
Jun 24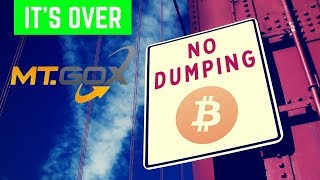 Things may be looking up for creditors of Mt. Gox, which was the world's biggest bitcoin exchange before going in flames after saying thousands of bitcoins had disappeared.
(Japan Times)
Jun 24
A railway operator in western Japan has invited people to ride a new sightseeing train that links Tottori and Shimane prefectures on the Japan Sea coast.
(NHK)
---