Mount Shinmoe, a volcano in southwestern Japan, has erupted explosively for the first time in 7 years. Japan's Meteorological Agency is warning people not to go near the mountain.
The first eruption took place around 2:30 PM on Tuesday. Smoke spewed up 2,100 meters from the mountain's crater, and air vibrations from the volcanic activity were observed.
Twenty minutes later, after more explosive eruptions, smoke reached a height of 2,300 meters.
The mountain in the Kirishima range straddles Kagoshima and Miyazaki prefectures. Minor eruptions had been occurring at the volcano since Thursday.
Shinmoe last erupted explosively in March 2011.
The agency is keeping its alert level at 3 on a scale up to 5. It's warning of flying volcanic rocks within roughly 3 kilometers of the crater and pyroclastic flows, or fast currents of hot ash and rocks, within 2 kilometers.
It's also telling people downwind to exercise caution against volcanic gas and falling ash and small rocks, and saying windows could be shattered by air vibrations.
宮崎県と鹿児島県にまたがる霧島山の新燃岳では、6日午後から7日未明まで爆発的噴火が繰り返し発生しています。 気象庁によりますと、新燃岳で爆発的噴火が観測されたのは2011年以来、7年ぶりです。
Jun 25
Senegal twice took the lead. Japan tied it up both times.
(Japan Times)
Jun 25
There were multiple reports of whale sightings in Tokyo Bay on Sunday, following many others in recent days.
(NHK)
Jun 25
Tokyo police have arrested a man on suspicion of breaking a restraining order he was given for stalking the actress Momoko Kikuchi.
(NHK)
Jun 25
Japan Railway companies plan to begin offering free Wi-Fi on all Shinkansen lines during the current fiscal year that ends in March.
(NHK)
Jun 25
A Cambodian man was stabbed to death in Ashikaga, Tochigi Prefecture, on Sunday morning, police said, adding that a foreign man turned himself to police in Chiba late Sunday.
(Japan Today)
Jun 25
Tokyo Metropolitan Police have busted two casinos operating illegally in Shinjuku Ward that are believed to have funded organized crime, reports the Sankei Shimbun
(tokyoreporter.com)
Jun 24
Police have arrested the president of a bankrupt rental kimono firm for allegedly swindling hundreds of thousands of dollars in bank loans.
(NHK)
Jun 24
As Airbnb home-sharers in Japan quit the market in droves, following a new law that considerably increases red tape, their search for a smooth exit has brought a surge in new businesses.
(Nikkei)
Jun 24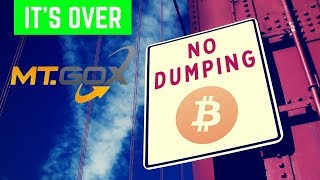 Things may be looking up for creditors of Mt. Gox, which was the world's biggest bitcoin exchange before going in flames after saying thousands of bitcoins had disappeared.
(Japan Times)
Jun 24
A railway operator in western Japan has invited people to ride a new sightseeing train that links Tottori and Shimane prefectures on the Japan Sea coast.
(NHK)
---