The Chiba District Court has sentenced a 26-year-old woman to 10 years in prison for killing and dismembering her 21-year-old brother in 2016. In handing down a lighter sentence than prosecutors requested, the court said it found flaws with the prosecution's case, Fuji TV reported.
The defendant Emi Takeuchi made headlines across Japan in August 2016 when she killed her younger brother Ryo, and cut up his body with a kitchen knife at their home in Shisui, Chiba Prefecture.
On Monday, the court said the prosecution did not sufficiently prove that Takeuchi possessed murderous intent. The defendant, therefore, was sentenced to 10 years in prison for the lesser charge of inflicting bodily injury resulting in death. Takeuchi's lawyer had argued she stabbed her brother but did not mean to kill him.
The case came to light when one of the victim's friends went to Takeuchi's house, but he was refused admittance by Emi. The man then contacted police, saying he had neither seen nor heard from Ryo since early August 2016.
Upon searching the two-story home with Takeuchi's consent, police discovered two plastic bags containing a severed head and legs. More body parts were found in other rooms and in the refrigerator, police said.
The corpse was later positively identified as Takeuchi's brother. Takeuchi admitted to killing her brother in mid-August and then cutting up his body.
After her arrest, Takeuchi underwent a psychiatric evaluation.
Prosecutors, who requested an 18 year jail term, said that although Takeuchi remained vague about the motive for killing her brother, she planned the murder. The psychiatric evaluation concluded that she knew what she was doing and was fit to stand trial.
「殺意があったと断定できる証拠がない」などとして、懲役10年の判決を言い渡しました。
Jun 25
Senegal twice took the lead. Japan tied it up both times.
(Japan Times)
Jun 25
There were multiple reports of whale sightings in Tokyo Bay on Sunday, following many others in recent days.
(NHK)
Jun 25
Tokyo police have arrested a man on suspicion of breaking a restraining order he was given for stalking the actress Momoko Kikuchi.
(NHK)
Jun 25
Japan Railway companies plan to begin offering free Wi-Fi on all Shinkansen lines during the current fiscal year that ends in March.
(NHK)
Jun 25
A Cambodian man was stabbed to death in Ashikaga, Tochigi Prefecture, on Sunday morning, police said, adding that a foreign man turned himself to police in Chiba late Sunday.
(Japan Today)
Jun 25
Tokyo Metropolitan Police have busted two casinos operating illegally in Shinjuku Ward that are believed to have funded organized crime, reports the Sankei Shimbun
(tokyoreporter.com)
Jun 24
Police have arrested the president of a bankrupt rental kimono firm for allegedly swindling hundreds of thousands of dollars in bank loans.
(NHK)
Jun 24
As Airbnb home-sharers in Japan quit the market in droves, following a new law that considerably increases red tape, their search for a smooth exit has brought a surge in new businesses.
(Nikkei)
Jun 24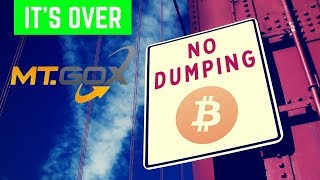 Things may be looking up for creditors of Mt. Gox, which was the world's biggest bitcoin exchange before going in flames after saying thousands of bitcoins had disappeared.
(Japan Times)
Jun 24
A railway operator in western Japan has invited people to ride a new sightseeing train that links Tottori and Shimane prefectures on the Japan Sea coast.
(NHK)
---