Kobe Steel Ltd admitted on Tuesday its data fraud has been going on nearly five decades and also revealed new cases of cheating, highlighting the challenges facing the 112-year-old company mired in compliance failures and malfeasance.
Japan's third-biggest steelmaker said its CEO will step down to take responsibility for the widespread data fraud scandal that came to light last year, although doubts remain over its corporate culture and the possibility of future fines.
Kobe Steel, which supplies steel parts to manufacturers of cars, planes and trains around the world, admitted last year to supplying products with falsified specifications to about 500 customers, throwing global supply chains into turmoil.
The company, in announcing the results from a four-month-long investigation by an external committee, said it had also found new cases of impropriety, widening the total of affected clients to 605, including 222 customers overseas.
"I feel heavy responsibility as our data falsification has caused trouble to so many customers," the resigning CEO and chairman, Hiroya Kawasaki, told a news conference.
"I've offered my resignation ... as I think preventive measures should be done under a new management," he said.
Kawasaki will leave his post on April 1, with his successor to be decided soon by the board, the company said.
Inappropriate actions were widespread, and were carried out with the knowledge and involvement of many, including management, the company said.
Kobe Steel also announced the resignation of Executive Vice President Akira Kaneko and temporary pay cuts for up to 80 percent of all internal directors and executive officers.
The case was one of the country's biggest industrial scandals in recent memory, which set off a rash of malfeasance revelations by other Japanese heavyweights, hitting the country's reputation for manufacturing excellence.
In the past several months, Mitsubishi Materials Corp, Toray Industries and Ube Industries have also admitted to product data fabrication while automakers Nissan Motor and Subaru Corp have revealed incorrect final inspection procedures.
Jun 25
Senegal twice took the lead. Japan tied it up both times.
(Japan Times)
Jun 25
There were multiple reports of whale sightings in Tokyo Bay on Sunday, following many others in recent days.
(NHK)
Jun 25
Tokyo police have arrested a man on suspicion of breaking a restraining order he was given for stalking the actress Momoko Kikuchi.
(NHK)
Jun 25
Japan Railway companies plan to begin offering free Wi-Fi on all Shinkansen lines during the current fiscal year that ends in March.
(NHK)
Jun 24
Police have arrested the president of a bankrupt rental kimono firm for allegedly swindling hundreds of thousands of dollars in bank loans.
(NHK)
Jun 24
As Airbnb home-sharers in Japan quit the market in droves, following a new law that considerably increases red tape, their search for a smooth exit has brought a surge in new businesses.
(Nikkei)
Jun 24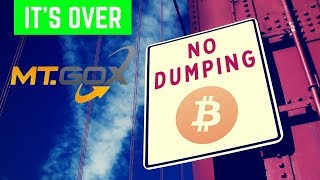 Things may be looking up for creditors of Mt. Gox, which was the world's biggest bitcoin exchange before going in flames after saying thousands of bitcoins had disappeared.
(Japan Times)
Jun 24
A railway operator in western Japan has invited people to ride a new sightseeing train that links Tottori and Shimane prefectures on the Japan Sea coast.
(NHK)
Jun 23
Four cannabis plants have been found in the grounds of an office building for House of Councilors lawmakers in Tokyo, it was learned Friday.
(Jiji)
Jun 23
Police in Tokyo said Friday they have arrested a 37-year-old woman on suspicion of abusing her 4-year-old daughter by pressing a hot frying pan against her back and beating her about the head and face.
(Japan Today)
---