Japan's financial watchdog plans to penalize a number of cryptocurrency exchange operators for not taking adequate steps to protect customers and prevent money laundering, Nikkei learned Wednesday.
The Financial Services Agency is expected to order some exchanges to suspend operations and tell others to shape up or risk further punishment. An official announcement is expected as early as this week.
The FSA is carrying out on-site inspections at exchange operators, prompted by the Jan. 26 incident where roughly 58 billion yen ($550 million) in the NEM cryptocurrency was stolen from Tokyo-based Coincheck.
The inspections target several of the country's 16 licensed exchange operators and all 16 operators not yet officially registered with authorities. Businesses in the latter group, including Coincheck, existed before a law requiring registration took effect and so have been allowed to operate while they seek official recognition, which carries asset segregation and other requirements.
Coincheck has already received an improvement order just after the heist and will likely be hit with a second order.
While not yet complete, the FSA inspections have apparently found enough issues with customer protections and anti-money-laundering measures that the agency fears another Coincheck-style hack.
The FSA sees unregistered exchange operators -- five have been raided so far -- as particularly problematic. Those penalized will face the choice of whether to meet the agency's requirements and complete registration or withdraw their applications. Those not up to snuff might have to shut down.
Jun 25
Senegal twice took the lead. Japan tied it up both times.
(Japan Times)
Jun 25
There were multiple reports of whale sightings in Tokyo Bay on Sunday, following many others in recent days.
(NHK)
Jun 25
Tokyo police have arrested a man on suspicion of breaking a restraining order he was given for stalking the actress Momoko Kikuchi.
(NHK)
Jun 25
Japan Railway companies plan to begin offering free Wi-Fi on all Shinkansen lines during the current fiscal year that ends in March.
(NHK)
Jun 25
A Cambodian man was stabbed to death in Ashikaga, Tochigi Prefecture, on Sunday morning, police said, adding that a foreign man turned himself to police in Chiba late Sunday.
(Japan Today)
Jun 25
Tokyo Metropolitan Police have busted two casinos operating illegally in Shinjuku Ward that are believed to have funded organized crime, reports the Sankei Shimbun
(tokyoreporter.com)
Jun 24
Police have arrested the president of a bankrupt rental kimono firm for allegedly swindling hundreds of thousands of dollars in bank loans.
(NHK)
Jun 24
As Airbnb home-sharers in Japan quit the market in droves, following a new law that considerably increases red tape, their search for a smooth exit has brought a surge in new businesses.
(Nikkei)
Jun 24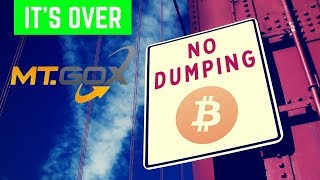 Things may be looking up for creditors of Mt. Gox, which was the world's biggest bitcoin exchange before going in flames after saying thousands of bitcoins had disappeared.
(Japan Times)
Jun 24
A railway operator in western Japan has invited people to ride a new sightseeing train that links Tottori and Shimane prefectures on the Japan Sea coast.
(NHK)
---