The number of children suspected to have been abused in Japan in 2017 topped 65,000 in 2017, hitting another record high, police data showed Thursday.
Police referred 65,431 suspected abuse victims under 18 to child consultation centers, up some 20 pct from the previous year. The total rose for the 13th straight year since the statistics began in 2004, according to the National Policy Agency data.
"The growing public awareness of child abuse apparently led to an increase in reports from local communities," an NPA official said.
The number of children believed to have suffered psychological abuse, including verbal assaults, stood at 46,439, about 70 pct of the total. More than 60 pct of them were exposed to violence, mainly between their parents.
Physical abuse was suspected for 12,343 children, while 6,398 appeared to have incurred negligence or neglect, and 251 seemed to have been sexually abused.
去年、警察が虐待を受けている可能性があるとして児童相談所に通告した子どもの数は全国で6万5000人を超え、過去最悪を更新しました。 去年、警察が児童相談所に通告した子どもの数は6万5431人で、13年連続で増加し、親を殺人容疑などで検挙した数も過去最悪を更新しました。
Jun 25
Senegal twice took the lead. Japan tied it up both times.
(Japan Times)
Jun 25
There were multiple reports of whale sightings in Tokyo Bay on Sunday, following many others in recent days.
(NHK)
Jun 25
Tokyo police have arrested a man on suspicion of breaking a restraining order he was given for stalking the actress Momoko Kikuchi.
(NHK)
Jun 25
Japan Railway companies plan to begin offering free Wi-Fi on all Shinkansen lines during the current fiscal year that ends in March.
(NHK)
Jun 25
A Cambodian man was stabbed to death in Ashikaga, Tochigi Prefecture, on Sunday morning, police said, adding that a foreign man turned himself to police in Chiba late Sunday.
(Japan Today)
Jun 25
Tokyo Metropolitan Police have busted two casinos operating illegally in Shinjuku Ward that are believed to have funded organized crime, reports the Sankei Shimbun
(tokyoreporter.com)
Jun 24
Police have arrested the president of a bankrupt rental kimono firm for allegedly swindling hundreds of thousands of dollars in bank loans.
(NHK)
Jun 24
As Airbnb home-sharers in Japan quit the market in droves, following a new law that considerably increases red tape, their search for a smooth exit has brought a surge in new businesses.
(Nikkei)
Jun 24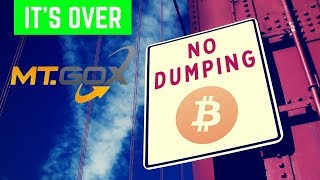 Things may be looking up for creditors of Mt. Gox, which was the world's biggest bitcoin exchange before going in flames after saying thousands of bitcoins had disappeared.
(Japan Times)
Jun 24
A railway operator in western Japan has invited people to ride a new sightseeing train that links Tottori and Shimane prefectures on the Japan Sea coast.
(NHK)
---