Eleven Pacific Rim countries signed the revised Trans-Pacific Partnership here Thursday afternoon, finalizing the trade and investment agreement just over a year after the American withdrawal left its fate in question.
The pact, renamed the Comprehensive and Progressive Agreement for Trans-Pacific Partnership, retains all of the tariff reductions and eliminations from the original version signed in 2016 by the 11 nations and the U.S. It suspends 22 other provisions, including some intellectual property rules.
With the deal signed, members will begin domestic ratification procedures. The CPTPP will take effect once it is approved by at least six countries.
The Japanese government will submit the agreement and related legislation to parliament this month, aiming for passage by June. The CPTPP is expected to make imported goods like meat, wine and cheese cheaper for Japanese consumers, as well as benefit Japanese exporters by cutting tariffs on such products as cars.
アメリカを除くTPP(環太平洋経済連携協定)の11カ国はチリで署名式を行い、協定の早期発効に向けて国内手続きを本格化させることを確認しました。 (経済部・進優子記者報告) アメリカが離脱してから1年余り、ようやく署名にこぎつけました。
Jun 25
Senegal twice took the lead. Japan tied it up both times.
(Japan Times)
Jun 25
There were multiple reports of whale sightings in Tokyo Bay on Sunday, following many others in recent days.
(NHK)
Jun 25
Tokyo police have arrested a man on suspicion of breaking a restraining order he was given for stalking the actress Momoko Kikuchi.
(NHK)
Jun 25
Japan Railway companies plan to begin offering free Wi-Fi on all Shinkansen lines during the current fiscal year that ends in March.
(NHK)
Jun 24
Police have arrested the president of a bankrupt rental kimono firm for allegedly swindling hundreds of thousands of dollars in bank loans.
(NHK)
Jun 24
As Airbnb home-sharers in Japan quit the market in droves, following a new law that considerably increases red tape, their search for a smooth exit has brought a surge in new businesses.
(Nikkei)
Jun 24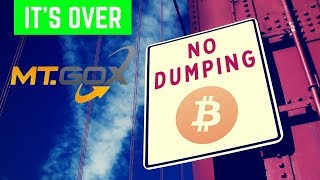 Things may be looking up for creditors of Mt. Gox, which was the world's biggest bitcoin exchange before going in flames after saying thousands of bitcoins had disappeared.
(Japan Times)
Jun 24
A railway operator in western Japan has invited people to ride a new sightseeing train that links Tottori and Shimane prefectures on the Japan Sea coast.
(NHK)
Jun 23
Four cannabis plants have been found in the grounds of an office building for House of Councilors lawmakers in Tokyo, it was learned Friday.
(Jiji)
Jun 23
Police in Tokyo said Friday they have arrested a 37-year-old woman on suspicion of abusing her 4-year-old daughter by pressing a hot frying pan against her back and beating her about the head and face.
(Japan Today)
---