A government-sponsored memorial ceremony was held in Tokyo on the 7th anniversary of the March 11 disaster.
Sunday's ceremony was attended by Prince Akishino and Princess Kiko, Prime Minister Shinzo Abe and relatives of the victims.
A moment of silence was observed at 2:46 PM, the exact time when the massive quake hit.
Abe said the reconstruction is progressing step by step, and the government will provide seamless support to accelerate the process.
He said the government will speed up the rebuilding of infrastructure in the areas affected by the nuclear accident to allow the residents to return.
Prince Akishino said his heart is with the people who are working for the reconstruction, despite continuing difficulties, and he hopes that they will be able to live in peace and good health as soon as possible.
Kazumoto Isozaki, who lost his mother in Kamaishi City, Iwate Prefecture, where she was living alone, said he remembers her happy smile on her 90th birthday, and he will never forget that day.
Hidetoshi Onodera, from Miyagi Prefecture, said his father's body was found under the rubble the day after the disaster, and his daughter found his mother's body.
He said his daughter got married after the disaster and now has two children, a girl and a boy, and they are like reincarnations of his parents.
Hideko Igarashi, from Fukushima Prefecture, said she is full of remorse for not urging her husband to escape before the tsunami hit, and she will continue to tell people to protect their own lives and escape when they need to.
Feb 19
Police on Monday arrested a truck driver for allegedly driving off with a man clinging to the side of his vehicle following a road rage incident in Miyagi Prefecture last June.
(Japan Times)
Feb 19
Tokyo Metropolitan Police have arrested a 41-year-old man who while drunk is suspected of gashing more than one dozen luxury automobiles in Ota Ward last month, reports Nippon News Network
(tokyoreporter.com)
Feb 19
Ibaraki Prefectural Police believe a male temporary employee at a research center for industrial machinery manufacturer Kubota Corp. stabbed another employee before slashing himself on Sunday, reports TV Asahi
(tokyoreporter.com)
Feb 18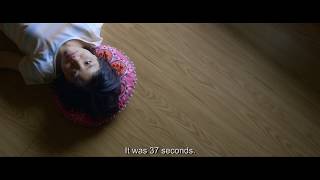 A movie by the Japanese director Hikari picked up two awards at the Berlin International Film Festival on Saturday. "37 Seconds" won the Panorama Audience Award and the CICAE Art Cinema Award.
(NHK)
Feb 18
A 43-year-old employee of the Ministry of Land, Infrastructure, Transport and Tourism has been arrested for allegedly using his smartphone to film up the skirt of a high school girl on a train.
(Japan Today)
Feb 18
NHK is a great source of shogi, kabuki, and intimidation.
(soranews24.com)
Feb 17
Don't go looking for titillation at your local convenience store. As reported last month, Japan's three largest convenience chain operators - 7-Eleven, Family Mart and Lawson - are planning to halt sales of pornographic magazines nationwide by the end of August.
(Japan Times)
Feb 17
When Chie Takaiwa struck up the courage to reveal a family secret to her colleague some years ago, she was met by an unexpected response.
(Japan Times)
Feb 15
Tokyo Metropolitan Police have arrested a 58-year-old woman who while nude portrayed an elderly woman on a pay-to-view site, reports TV Asahi (Feb. 14).
(tokyoreporter.com)
Feb 15
Tokyo Metropolitan Police have apprehended a man who is suspected of slashing another man and a woman at a railway station in Bunkyo ward on Thursday, reports NHK (Feb. 14).
(tokyoreporter.com)
---