Osaka Prefectural Police are investigating what is believed to have been an attempted murder-suicide that left a 2-year-old boy dead and his mother seriously injured after a plunge from a parking structure in Sakai City, reports the Sankei Shimbun
At around 3:40 p.m. on Saturday, a man reported the discovery of a woman and her son collapsed at the parking structure of a shopping mall, located in Naka Ward.
According to the Nishisakai Police Station, the boy, 2, who experienced severe head trauma, was confirmed dead at a hospital seven hours later. The woman suffered a broken pelvis.
Based on eyewitness testimony, police suspect that the woman, a resident of Higashi Osaka City, attempted to kill her son and take her own life in leaping from the third floor of the structure.
Police are investigating whether to accuse the woman of murder.
大阪府堺市のスーパーの建物から35歳の女性が2歳の長男を抱えて飛び降り、長男が死亡しました。 10日午後3時半ごろ、堺市中区のスーパーの3階にある駐車場で、「女性と子どもが飛び降りた」と目撃した人から119番通報がありました。
Jun 25
There were multiple reports of whale sightings in Tokyo Bay on Sunday, following many others in recent days.
(NHK)
Jun 25
Tokyo police have arrested a man on suspicion of breaking a restraining order he was given for stalking the actress Momoko Kikuchi.
(NHK)
Jun 25
Tokyo Metropolitan Police have busted two casinos operating illegally in Shinjuku Ward that are believed to have funded organized crime, reports the Sankei Shimbun
(tokyoreporter.com)
Jun 24
Police have arrested the president of a bankrupt rental kimono firm for allegedly swindling hundreds of thousands of dollars in bank loans.
(NHK)
Jun 23
Four cannabis plants have been found in the grounds of an office building for House of Councilors lawmakers in Tokyo, it was learned Friday.
(Jiji)
Jun 23
Police in Tokyo said Friday they have arrested a 37-year-old woman on suspicion of abusing her 4-year-old daughter by pressing a hot frying pan against her back and beating her about the head and face.
(Japan Today)
Jun 23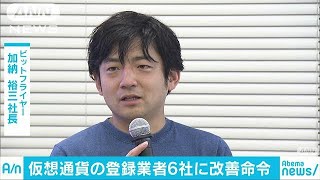 Japan's Financial Services Agency on Friday slapped a business improvement order on bitFlyer Inc., the country's largest cryptocurrency exchange operator, citing flaws in its measures against money laundering and its internal control system.
(Jiji)
Jun 23
Chiba Prefectural Police have arrested the principal of a special night school in Kamagaya City for allegedly trespassing into a toilet at the institution to take illicit photographs, reports the Sankei Shimbun
(tokyoreporter.comt)
Jun 23
A lawmaker from the ruling Liberal Democratic Party has apologized for jeering at a cancer sufferer during a parliamentary hearing on the dangers of secondhand smoke.
(Jiji)
Jun 23
Japan Airlines Co. on Friday kicked off flights of a passenger jet featuring Mickey Mouse and other Disney characters to mark the 35th anniversary of the opening of Tokyo Disney Resort.
(Japan Times)
---