Osaka Prefectural Police are investigating what is believed to have been an attempted murder-suicide that left a 2-year-old boy dead and his mother seriously injured after a plunge from a parking structure in Sakai City, reports the Sankei Shimbun
At around 3:40 p.m. on Saturday, a man reported the discovery of a woman and her son collapsed at the parking structure of a shopping mall, located in Naka Ward.
According to the Nishisakai Police Station, the boy, 2, who experienced severe head trauma, was confirmed dead at a hospital seven hours later. The woman suffered a broken pelvis.
Based on eyewitness testimony, police suspect that the woman, a resident of Higashi Osaka City, attempted to kill her son and take her own life in leaping from the third floor of the structure.
Police are investigating whether to accuse the woman of murder.
大阪府堺市のスーパーの建物から35歳の女性が2歳の長男を抱えて飛び降り、長男が死亡しました。 10日午後3時半ごろ、堺市中区のスーパーの3階にある駐車場で、「女性と子どもが飛び降りた」と目撃した人から119番通報がありました。
Sep 20
A policeman was stabbed to death by a knife-wielding man at a police box in the northeastern Japan city of Sendai early on Wednesday.
(Jiji)
Sep 19
The average land price in Japan as of July 1 increased 0.1 pct from a year before, the first rise since 1991, when the country's asset bubble era was ending, the land ministry said Tuesday.
(Jiji)
Sep 18
The number of women aged 65 years old or higher in Japan has topped 20 million for the first time, according to estimates by the internal affairs ministry released Sunday.
(Jiji)
Sep 18
Japan's Maritime Self-Defense Force says one of its submarines took part in a drill in the South China Sea.
(NHK)
Sep 15
The nation's centenarian population hit a record-high of 69,785 as of September, with women accounting for 88.1 percent of the total, amid medical advances and greater health consciousness, the health ministry said Friday.
(Japan Times)
Sep 15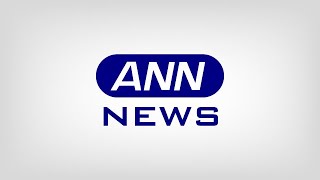 A Japanese gastroenterologist won this year's Ig Nobel Medical Education Prize on Thursday for examining the effectiveness of colonoscopy in the sitting position using his own body.
(Jiji)
Sep 15
The International Whaling Commission has voted down a proposal by Japan to resume commercial whaling of some species.
(NHK)
Sep 15
Police in Kyoto referred to prosecutors Friday four officials of a hotel management firm for allegedly running an unlicensed private accommodation service, making it the first case of its kind since a private lodging law came into force in June.
(Japan Times)
Sep 14
The operator of typhoon-hit Kansai International Airport in Japan says it reopened on Friday part of its main passenger facility, Terminal 1.
(NHK)
Sep 13
The Russian government has expressed readiness to open talks with Japan on President Vladimir Putin's proposal to sign a peace treaty by the end of the year without any preconditions.
(NHK)
---