Japan's Finance Ministry says changes to 14 documents relating to a controversial state land deal included deletions of an episode involving the wife of Prime Minister Shinzo Abe. The alterations were made after the Diet took up the issue.
The land was sold to private school operator Moritomo Gakuen in 2016 for a fraction of its market value. Abe's wife Akie was acquainted with the school operator.
After media accusations of document tampering, the ministry submitted a report to the Diet.
The approximately 80-page report details the findings of its internal investigation. The report identifies about 310 alterations.
One of the deletions referred to a visit by Abe's wife Akie to the school and a speech she made in April 2014.
Her name appeared in an attachment to official documents on the loan agreement for the land. It describes events leading up to closure of the deal.
The original attachment said a school official reported Akie was shown around the school on April 25th, 2014 and that she encouraged the school to go ahead with the deal, saying the land is a good property.
Numerous mentions of other politicians' names were found in the original documents, suggesting that officials were mindful of connections between the school and influential lawmakers. The names had all been deleted in the altered documents.
Jun 25
Senegal twice took the lead. Japan tied it up both times.
(Japan Times)
Jun 25
There were multiple reports of whale sightings in Tokyo Bay on Sunday, following many others in recent days.
(NHK)
Jun 25
Tokyo police have arrested a man on suspicion of breaking a restraining order he was given for stalking the actress Momoko Kikuchi.
(NHK)
Jun 25
Japan Railway companies plan to begin offering free Wi-Fi on all Shinkansen lines during the current fiscal year that ends in March.
(NHK)
Jun 25
A Cambodian man was stabbed to death in Ashikaga, Tochigi Prefecture, on Sunday morning, police said, adding that a foreign man turned himself to police in Chiba late Sunday.
(Japan Today)
Jun 25
Tokyo Metropolitan Police have busted two casinos operating illegally in Shinjuku Ward that are believed to have funded organized crime, reports the Sankei Shimbun
(tokyoreporter.com)
Jun 24
Police have arrested the president of a bankrupt rental kimono firm for allegedly swindling hundreds of thousands of dollars in bank loans.
(NHK)
Jun 24
As Airbnb home-sharers in Japan quit the market in droves, following a new law that considerably increases red tape, their search for a smooth exit has brought a surge in new businesses.
(Nikkei)
Jun 24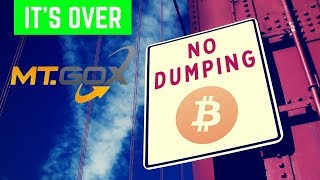 Things may be looking up for creditors of Mt. Gox, which was the world's biggest bitcoin exchange before going in flames after saying thousands of bitcoins had disappeared.
(Japan Times)
Jun 24
A railway operator in western Japan has invited people to ride a new sightseeing train that links Tottori and Shimane prefectures on the Japan Sea coast.
(NHK)
---