An event in Thailand promoting flounder from Fukushima has been cancelled amid concerns from consumers.
The event was being held at a Japanese restaurant and scheduled to run through the end of the month. The export of flounder caught in waters off Fukushima was resumed on March 1st for the first time since the 2011 nuclear accident.
The Fukushima prefectural government says a consumer group raised concerns about the safety of the fish. The group said the fish were caught in contaminated waters and dangerous to eat.
The group also reportedly demanded the Thai government announce the name of a local restaurant that sold the fish.
Consumers took to social media to voice their concerns.
Organizers say they cancelled the event to avoid confusion.
Nearly 130 kilograms of flounder have been exported from Fukushima to Thailand but close to half remains untouched. Exports are essentially halted.
A Fukushima government official said the prefecture will continue to promote the safety of the fish in hopes of once again resuming the exports.
タイのバンコクで開催される予定だった福島県産のヒラメを使ったイベントが現地の消費者団体などから安全性を懸念する声が上がったため中止となりました。 原発事故後、初めてタイに輸出された福島県産のヒラメなどを使ったイベントは、10日からバンコク市内にある日本料理店で始まる予定でした。
Sep 18
The number of women aged 65 years old or higher in Japan has topped 20 million for the first time, according to estimates by the internal affairs ministry released Sunday.
(Jiji)
Sep 18
Japan's Maritime Self-Defense Force says one of its submarines took part in a drill in the South China Sea.
(NHK)
Sep 18
The Japanese city of Sapporo has dropped its bid to host the 2026 Winter Olympics following a recent earthquake.
(Japan Today)
Sep 17
Thousands of people in Yamagata City in northern Japan have been getting an early taste of autumn and setting a world record at the same time.
(NHK)
Sep 17
The number of one-yen coins in circulation has fallen sharply in Japan, as consumers increasingly choose cashless payments with electronic money or credit cards.
(Jiji)
Sep 17
"Really, really thank you," iconic Japanese pop singer Namie Amuro told thousands of fans at the end of her final live stage performance, held in Ginowan, Okinawa Prefecture, on Saturday, the day before her retirement from the show business.
(Jiji)
Sep 15
The nation's centenarian population hit a record-high of 69,785 as of September, with women accounting for 88.1 percent of the total, amid medical advances and greater health consciousness, the health ministry said Friday.
(Japan Times)
Sep 15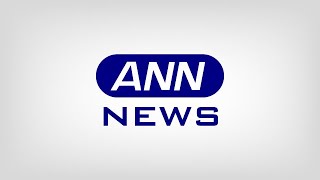 A Japanese gastroenterologist won this year's Ig Nobel Medical Education Prize on Thursday for examining the effectiveness of colonoscopy in the sitting position using his own body.
(Jiji)
Sep 15
The International Whaling Commission has voted down a proposal by Japan to resume commercial whaling of some species.
(NHK)
Sep 15
Police in Kyoto referred to prosecutors Friday four officials of a hotel management firm for allegedly running an unlicensed private accommodation service, making it the first case of its kind since a private lodging law came into force in June.
(Japan Times)
---