A Japanese court on Monday sentenced a 25-year-old man to nine years in prison for kidnapping a girl, now 17, who was found safe about two years after she went missing in Asaka, Saitama Prefecture, north of Tokyo, in 2014.
Satomi Matsubara, presiding judge at Saitama District Court, recognized that Kabu Terauchi had full competence to take criminal responsibility for the incident.
The judge said Terauchi was aware of the illegality of what he did because he attempted to delay the police's initial response by preparing a fake license plate for the car he used for the crime and getting the girl to write a memo to make it appear she left home at her own will.
"With no marked decline seen in his ability to tell right from wrong and to control his actions, it can be presumed that he was fully competent to take criminal responsibility," Matsubara said.
Noting that the girl was deprived of precious time in terms of physical and mental growth and suffered unimaginable harm, the judge described Terauchi's actions as "despicable and vicious."
埼玉県朝霞市で少女を誘拐して監禁したなどの罪に問われている男の裁判で、さいたま地裁は懲役9年の判決を言い渡しました。
Jun 25
There were multiple reports of whale sightings in Tokyo Bay on Sunday, following many others in recent days.
(NHK)
Jun 25
Tokyo police have arrested a man on suspicion of breaking a restraining order he was given for stalking the actress Momoko Kikuchi.
(NHK)
Jun 25
Tokyo Metropolitan Police have busted two casinos operating illegally in Shinjuku Ward that are believed to have funded organized crime, reports the Sankei Shimbun
(tokyoreporter.com)
Jun 24
Police have arrested the president of a bankrupt rental kimono firm for allegedly swindling hundreds of thousands of dollars in bank loans.
(NHK)
Jun 23
Four cannabis plants have been found in the grounds of an office building for House of Councilors lawmakers in Tokyo, it was learned Friday.
(Jiji)
Jun 23
Police in Tokyo said Friday they have arrested a 37-year-old woman on suspicion of abusing her 4-year-old daughter by pressing a hot frying pan against her back and beating her about the head and face.
(Japan Today)
Jun 23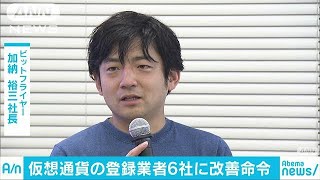 Japan's Financial Services Agency on Friday slapped a business improvement order on bitFlyer Inc., the country's largest cryptocurrency exchange operator, citing flaws in its measures against money laundering and its internal control system.
(Jiji)
Jun 23
Chiba Prefectural Police have arrested the principal of a special night school in Kamagaya City for allegedly trespassing into a toilet at the institution to take illicit photographs, reports the Sankei Shimbun
(tokyoreporter.comt)
Jun 23
A lawmaker from the ruling Liberal Democratic Party has apologized for jeering at a cancer sufferer during a parliamentary hearing on the dangers of secondhand smoke.
(Jiji)
Jun 23
Japan Airlines Co. on Friday kicked off flights of a passenger jet featuring Mickey Mouse and other Disney characters to mark the 35th anniversary of the opening of Tokyo Disney Resort.
(Japan Times)
---