A Japanese court on Monday sentenced a 25-year-old man to nine years in prison for kidnapping a girl, now 17, who was found safe about two years after she went missing in Asaka, Saitama Prefecture, north of Tokyo, in 2014.
Satomi Matsubara, presiding judge at Saitama District Court, recognized that Kabu Terauchi had full competence to take criminal responsibility for the incident.
The judge said Terauchi was aware of the illegality of what he did because he attempted to delay the police's initial response by preparing a fake license plate for the car he used for the crime and getting the girl to write a memo to make it appear she left home at her own will.
"With no marked decline seen in his ability to tell right from wrong and to control his actions, it can be presumed that he was fully competent to take criminal responsibility," Matsubara said.
Noting that the girl was deprived of precious time in terms of physical and mental growth and suffered unimaginable harm, the judge described Terauchi's actions as "despicable and vicious."
埼玉県朝霞市で少女を誘拐して監禁したなどの罪に問われている男の裁判で、さいたま地裁は懲役9年の判決を言い渡しました。
Sep 20
A policeman was stabbed to death by a knife-wielding man at a police box in the northeastern Japan city of Sendai early on Wednesday.
(Jiji)
Sep 19
The average land price in Japan as of July 1 increased 0.1 pct from a year before, the first rise since 1991, when the country's asset bubble era was ending, the land ministry said Tuesday.
(Jiji)
Sep 18
The number of women aged 65 years old or higher in Japan has topped 20 million for the first time, according to estimates by the internal affairs ministry released Sunday.
(Jiji)
Sep 18
Japan's Maritime Self-Defense Force says one of its submarines took part in a drill in the South China Sea.
(NHK)
Sep 15
The nation's centenarian population hit a record-high of 69,785 as of September, with women accounting for 88.1 percent of the total, amid medical advances and greater health consciousness, the health ministry said Friday.
(Japan Times)
Sep 15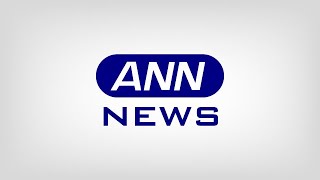 A Japanese gastroenterologist won this year's Ig Nobel Medical Education Prize on Thursday for examining the effectiveness of colonoscopy in the sitting position using his own body.
(Jiji)
Sep 15
The International Whaling Commission has voted down a proposal by Japan to resume commercial whaling of some species.
(NHK)
Sep 15
Police in Kyoto referred to prosecutors Friday four officials of a hotel management firm for allegedly running an unlicensed private accommodation service, making it the first case of its kind since a private lodging law came into force in June.
(Japan Times)
Sep 14
The operator of typhoon-hit Kansai International Airport in Japan says it reopened on Friday part of its main passenger facility, Terminal 1.
(NHK)
Sep 13
The Russian government has expressed readiness to open talks with Japan on President Vladimir Putin's proposal to sign a peace treaty by the end of the year without any preconditions.
(NHK)
---