Tokyo Metropolitan Police have sent three persons, including a 16-year-old girl, to prosecutors over a stunt in which they uploaded footage of her having her chest fondled by passersby in front of JR Shibuya Station to YouTube, reports the Sankei Shimbun
On January 28, the girl, a first-year high school student living in Funabashi City, Chiba Prefecture, and one boy, 18, assembled at Hachiko Square with a sign that read, "Free Breasts." With the girl attired in a bunny suit, they then called out to passersby, telling them that they could "fondle her breasts on an all-you-want basis."
According to the Shibuya Police Station, the male suspect used a smartphone to film about 20 male and female passersby touching the chest of the girl. The footage was then uploaded to their YouTube channel. After the stunt became an online sensation, an investigation was launched.
The suspects, who have been accused of violating a public nuisance ordinance regarding vulgar conduct, admit to the allegations. "I wanted to increase advertising revenue by boosting the number of views," one of the suspects was quoted by police. "We became celebrities." A 23-year-old male film production employee was also accused of assisting the teens.
The case is not the first example of users of YouTube going to extremes to attract viewers. Last September, a man and his wife dropped a bag containing white powder in front of a policeman. They then created a movie documenting their escape. However, Fukui Prefectural Police later arrested them on suspicion of using deception to interfere with someone's duties.
東京・渋谷で通行人に自分の胸を触らせるなどしたとして、女子高校生ら3人が書類送検されました。
Jun 25
Senegal twice took the lead. Japan tied it up both times.
(Japan Times)
Jun 25
There were multiple reports of whale sightings in Tokyo Bay on Sunday, following many others in recent days.
(NHK)
Jun 25
Tokyo police have arrested a man on suspicion of breaking a restraining order he was given for stalking the actress Momoko Kikuchi.
(NHK)
Jun 25
Japan Railway companies plan to begin offering free Wi-Fi on all Shinkansen lines during the current fiscal year that ends in March.
(NHK)
Jun 25
A Cambodian man was stabbed to death in Ashikaga, Tochigi Prefecture, on Sunday morning, police said, adding that a foreign man turned himself to police in Chiba late Sunday.
(Japan Today)
Jun 25
Tokyo Metropolitan Police have busted two casinos operating illegally in Shinjuku Ward that are believed to have funded organized crime, reports the Sankei Shimbun
(tokyoreporter.com)
Jun 24
Police have arrested the president of a bankrupt rental kimono firm for allegedly swindling hundreds of thousands of dollars in bank loans.
(NHK)
Jun 24
As Airbnb home-sharers in Japan quit the market in droves, following a new law that considerably increases red tape, their search for a smooth exit has brought a surge in new businesses.
(Nikkei)
Jun 24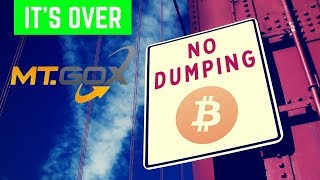 Things may be looking up for creditors of Mt. Gox, which was the world's biggest bitcoin exchange before going in flames after saying thousands of bitcoins had disappeared.
(Japan Times)
Jun 24
A railway operator in western Japan has invited people to ride a new sightseeing train that links Tottori and Shimane prefectures on the Japan Sea coast.
(NHK)
---