Police have made an eighth arrest in the bust of a large operation that trafficked so-called "dangerous drugs," reports Fuji News Network
On June 8, 2016, an anti-organized crime division of the police seized 185 kilograms of dangerous drugs, which provide users with hallucinatory effects similar to illegal narcotics, at a residence in Nerima Ward rented by 35-year-old Katsumi Yoneya.
Police estimated the contraband to have a street value of 3.6 billion yen. In January, police announced the arrest of six suspects, including Yoneya, for allegedly storing the drugs for the purpose of sale.
In the latest development, police on Saturday arrested Ushio Okiyama on the same charges. He is believed to be the ringleader of the operation. "I only possessed [the drugs] to dump them," the suspect was quoted by police in denying the allegations, according to TBS News (Mar. 10).
In February, the Kanto Narcotics Control Department made the seventh arrest, apprehending Junichi Kanda, 38, who is believed to have sold drugs in the operation, during a raid in which an unspecified amount of contraband was seized.
Kanda peddled dangerous drugs and elements of narcotic drugs on the site Aroma Market. Since September of last year, his business has accumulated 35 million yen in sales.
In 2014, Japan banned the possession and use of dangerous drugs. The seizure in Nerima is the largest on record, police said.
Jun 25
Senegal twice took the lead. Japan tied it up both times.
(Japan Times)
Jun 25
There were multiple reports of whale sightings in Tokyo Bay on Sunday, following many others in recent days.
(NHK)
Jun 25
Tokyo police have arrested a man on suspicion of breaking a restraining order he was given for stalking the actress Momoko Kikuchi.
(NHK)
Jun 25
Japan Railway companies plan to begin offering free Wi-Fi on all Shinkansen lines during the current fiscal year that ends in March.
(NHK)
Jun 25
A Cambodian man was stabbed to death in Ashikaga, Tochigi Prefecture, on Sunday morning, police said, adding that a foreign man turned himself to police in Chiba late Sunday.
(Japan Today)
Jun 25
Tokyo Metropolitan Police have busted two casinos operating illegally in Shinjuku Ward that are believed to have funded organized crime, reports the Sankei Shimbun
(tokyoreporter.com)
Jun 24
Police have arrested the president of a bankrupt rental kimono firm for allegedly swindling hundreds of thousands of dollars in bank loans.
(NHK)
Jun 24
As Airbnb home-sharers in Japan quit the market in droves, following a new law that considerably increases red tape, their search for a smooth exit has brought a surge in new businesses.
(Nikkei)
Jun 24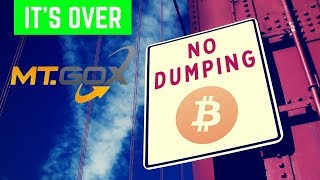 Things may be looking up for creditors of Mt. Gox, which was the world's biggest bitcoin exchange before going in flames after saying thousands of bitcoins had disappeared.
(Japan Times)
Jun 24
A railway operator in western Japan has invited people to ride a new sightseeing train that links Tottori and Shimane prefectures on the Japan Sea coast.
(NHK)
---