After months of cold weather, which brought the heaviest snowfall in four years to Tokyo back in January, the days finally began warming up in the capital last week, with sunny skies and temperatures reaching highs of 22 degrees Celsius (71.6 degrees Fahrenheit).
But just as we thought it was time to start putting away our winter wardrobe, we found ourselves digging around for our snowboots instead, as weather reports warned that a cold snap meant snowfall was predicted to fall across the city on 21 March, the first day of spring according to the Vernal Equinox.
While many couldn't believe that snow would fall in Tokyo so late in the year, it ended up snowing just as predicted, falling steadily for a number of hours to create a thin layer of white ice that made it feel like winter all over again, only this time the landscape looked different, thanks to the springtime blossoms that had sprung up around the city.
Tokyo's sakura season officially started on 17 March, after the first blossoms were seen on the sample tree at Yasukuni Shrine, which meant that people were able to see snow amongst the cherry blossoms; a rare treat for residents, particularly in the metropolis.
Apr 21
The Tokyo metropolitan government aims to ban indoor smoking at all restaurants with employees in the Japanese capital, Governor Yuriko Koike said Friday.
(Jiji)
Apr 21
Wakayama Prefectural Police have arrested a 29-year-old man over the murder of his wife during a diving excursion in the town of Shirahama last year, a case that he framed as an accidental drowning, reports the Yomiuri Shimbun
(tokyoreporter.com)
Apr 21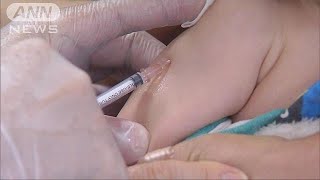 An outbreak of measles in the Japanese prefecture of Okinawa is affecting local tourism ahead of the spring holiday season.
(NHK)
Apr 21
Another volcano erupted in the Kirishima mountain range in the Kyushu region, southwestern Japan, on Thursday, the Japan Meteorological Agency said.
(Jiji)
Apr 21
The Bank of Japan said Wednesday that a veteran official at its Currency Issue Department is believed to have stolen commemorative gold coins from a safe.
(Jiji)
Apr 21
Japan's consumer center said Thursday about 120 children were treated at medical institutions over the past seven years after swallowing tiny magnetic balls, and urged parents to keep such products away from children.
(Japan Times)
Apr 21
When asked about a complaint from a Japanese TV station that the most senior official at his ministry sexually harassed a reporter, Finance Minister Taro Aso said the font used on the complaint letter was too small.
(Japan Times)
Apr 21
A company that developed a smartphone application for the Japanese board game shogi has been listed on the Tokyo Stock Exchange. But the initial public offering ended without an opening price as there were too many orders to buy its shares.
(NHK)
Apr 21
A nonpartisan group of Japanese lawmakers has visited Yasukuni Shrine in Tokyo.
(NHK)
Apr 21
Japanese government officials have released their leading gauge of inflation. The Consumer Price Index rose for the 15th straight month in March.
(NHK)
---