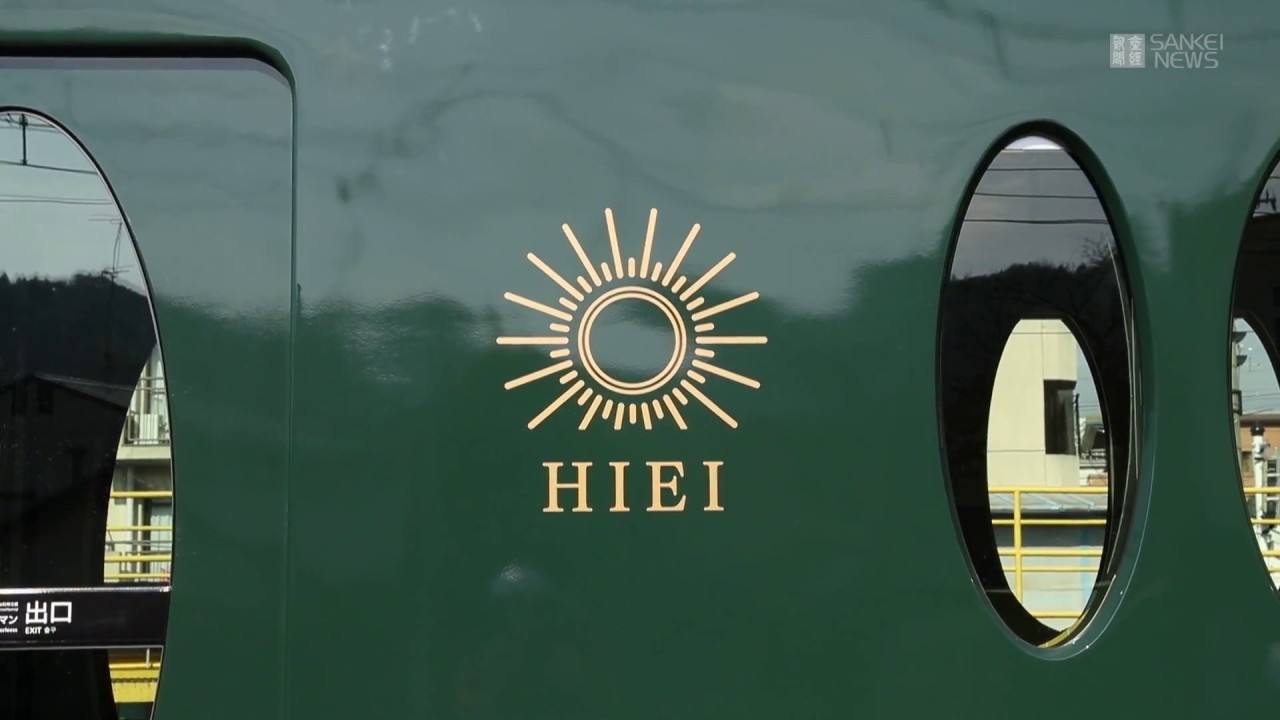 Railway fans have flocked to Kyoto for a debut of new train cars that will take tourists to the ancient Enryaku-ji Temple in Mount Hiei.
After a commemorative ceremony, the first train departed Demachi-yanagi Station of the Eizan Electric Railway on Wednesday morning as railway fans took photos.
The cars, nicknamed "Hiei," are painted deep green to reflect the rich natural environment of the mountain. The shape of oval is featured in various parts of the cars in a bid to reflect the mysterious atmosphere of the holy site.
A 47-year-old man from the neighboring prefecture of Osaka said he particularly likes the oval-shaped windows and is looking forward to take a ride as soon as possible.
The Hiei makes 19 round trips on weekdays, except Tuesdays, and 12 round trips on weekends and national holidays.
Sep 21
Kansai International Airport in Osaka Prefecture fully reopened on Friday. Severe damage caused by a powerful typhoon earlier this month had forced the closure of most of its operations.
(NHK)
Sep 21
It may be a spring chicken compared to its film festival siblings in Tokyo, Yamagata and elsewhere, but the Kyoto International Film and Art Festival has reached an important milestone: its fifth anniversary.
(Japan Times)
Sep 20
The estimated number of visitors to Japan in August rose 4.1 pct from a year earlier to 2,577,800, marking single-digit growth for the second consecutive month due to recent disasters in the country, the Japan National Tourism Organization said Wednesday.
(Jiji)
Sep 19
Flight operations at Kansai International Airport in Osaka have been restored to about half the normal level, two weeks after a massive typhoon hit the island facility.
(NHK)
Sep 19
The government says the damaged access bridge for Kansai International Airport in Osaka, western Japan, will likely take around 8 months to fully repair.
(NHK)
Sep 19
Narita international airport was hit by a passenger check-in system glitch Tuesday, resulting in flight cancelations and delays, its operator said.
(Japan Today)
Sep 18
At 6 p.m. on one weekday in August an enthusiastic audience had almost filled Gion Corner, a theater of some 200 seats at the center of the Gion traditional entertainment district in the city of Kyoto.
(Japan Times)
Sep 15
Police in Kyoto referred to prosecutors Friday four officials of a hotel management firm for allegedly running an unlicensed private accommodation service, making it the first case of its kind since a private lodging law came into force in June.
(Japan Times)
Sep 15
Tokyo's Tsukiji food market will offer a final tour of its tuna auction site on Saturday, ahead of the market's closure next month.
(Jiji)
Sep 14
The operator of typhoon-hit Kansai International Airport in Japan says it reopened on Friday part of its main passenger facility, Terminal 1.
(NHK)
---