All ethics textbooks put forward for approval for use at junior high schools in Japan have cleared screenings by a panel of experts, the education ministry said Tuesday.
The panel, which screened ethics textbooks for junior high school education for the first time ever, gave approval for all of eight sets totaling 30 textbooks by eight publishers.
Beginning in fiscal 2019, ethics education at junior high schools will be upgraded to an official subject from extracurricular education.
This time, all the ethics textbooks mentioned school bullying as well as smartphones and social media on the theme of moral issues related to information technology.
Other topics covered by all the eight sets of textbooks include the March 2011 earthquake and tsunami, which devastated coastal areas of northeastern Japan, and a series of powerful quakes that mainly hit Kumamoto Prefecture, southwestern Japan, in April 2016, voters' education and the 2020 Tokyo Olympics and Paralympics.
高校の教科書に人気アニメ「君の名は。」が初登場します。 来年4月から使われる教科書の検定結果が公表されました。高校の美術の教科書には、アニメーションの技法を学ぶページに、「君の名は。」が初登場しています。
May 26
Temperatures rose across Japan on Saturday to highs usually not seen until the height of summer, causing hundreds of people to be taken to hospitals and prompting the weather agency to issue heatstroke warnings.
(Japan Today)
May 26
As a foreigner, you will notice that there are pachinko parlors everywhere in Japan. The neon signs of these pachinko parlors will meet your gaze everywhere in the country. Even the television channels will be full of advertisements for new parlors and machines.
(newsonjapan.com)
May 26
Japan's top trade negotiator with the United States has said both sides continue to differ on negotiations for a trade deal, adding that they need to work further to narrow the gap.
(NHK)
May 26
US President Donald Trump is scheduled to spend a full day with Prime Minister Shinzo Abe on Sunday, ahead of their summit on Monday.
(NHK)
May 26
In sumo, rank-and-file wrestler Asanoyama has clinched his first tournament title.
(NHK)
May 26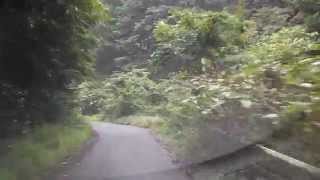 It was around 3 p.m. on a chilly day in December. The sky was overcast and the scent of rain hung in the air when Rina Kambayashi happened upon a creature she had never seen before.
(Japan Times)
May 25
U.S. President Donald Trump is set to start a four-day state visit to Japan on Saturday, a historic event that will make him the first foreign leader to meet with new Emperor Naruhito.
(Kyodo)
May 25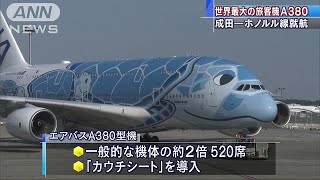 All Nippon Airways debuted flights of a double-decker Airbus A380 from Narita Airport north of Tokyo, bound for Hawaii on Friday.
(NHK)
May 25
A woman was killed and 16 other people injured Friday after a bus carrying Chinese tourists collided with multiple vehicles on an expressway in Shiga Prefecture, western Japan, local police said.
(Japan Today)
May 25
A male Canadian national employed at a day care facility in Kitakyushu City who was caught abusing a child on video has had his contract canceled by the facility, reports Fuji News Network (May 21).
(tokyoreporter.com)
---