Japanese macaques in Jigokudani valley, Nagano Prefecture, central Japan, take a dip in hot springs during the winter to relieve stress by warming themselves up, a research team has found.
The team including Rafaela Sayuri Takeshita, a researcher at Kyoto University's Primate Research Institute, made the finding through analyzing the excrement of the monkeys, which are famous for bathing in the hot springs at the Jigokudani Yaen-Koen park in the Nagano town of Yamanouchi.
A paper on the team's finding was published in an edition of the international journal Primates on Tuesday by the Japan Monkey Centre in Inuyama, Aichi Prefecture, central Japan.
As Japanese macaques, which are the world's northernmost-living monkeys and also known as snow monkeys, regularly soak in hot springs in winter, it has been assumed that they do so to warm themselves up.
On their analysis, the team said the results indicate that the snow monkeys bathe in the hot springs to reduce stress from the winter cold and raise the probability of their reproducing and surviving.
温泉に入るサルは気持ち良いと思っているのだろうか。最新の研究で彼らの本音が少しずつ明らかになってきた。 この表情がすべてを物語っていた。温泉や暖かいお風呂のえもいわれぬ心地よさは我々、人間が一番よく知っていることだ。サルよ、お前もか。
Sep 21
Pricier and bigger new iPhone models made their market debut in Japan on Friday, with the country's three leading mobile carriers starting sales of the XS Max and the XS that have faster processors and feature better battery life and improved camera functions.
(Kyodo)
Sep 20
A policeman was stabbed to death by a knife-wielding man at a police box in the northeastern Japan city of Sendai early on Wednesday.
(Jiji)
Sep 19
The average land price in Japan as of July 1 increased 0.1 pct from a year before, the first rise since 1991, when the country's asset bubble era was ending, the land ministry said Tuesday.
(Jiji)
Sep 18
The number of women aged 65 years old or higher in Japan has topped 20 million for the first time, according to estimates by the internal affairs ministry released Sunday.
(Jiji)
Sep 18
Japan's Maritime Self-Defense Force says one of its submarines took part in a drill in the South China Sea.
(NHK)
Sep 15
The nation's centenarian population hit a record-high of 69,785 as of September, with women accounting for 88.1 percent of the total, amid medical advances and greater health consciousness, the health ministry said Friday.
(Japan Times)
Sep 15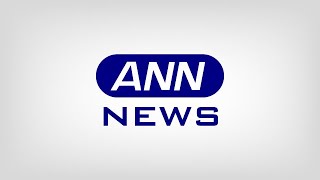 A Japanese gastroenterologist won this year's Ig Nobel Medical Education Prize on Thursday for examining the effectiveness of colonoscopy in the sitting position using his own body.
(Jiji)
Sep 15
The International Whaling Commission has voted down a proposal by Japan to resume commercial whaling of some species.
(NHK)
Sep 15
Police in Kyoto referred to prosecutors Friday four officials of a hotel management firm for allegedly running an unlicensed private accommodation service, making it the first case of its kind since a private lodging law came into force in June.
(Japan Times)
Sep 14
The operator of typhoon-hit Kansai International Airport in Japan says it reopened on Friday part of its main passenger facility, Terminal 1.
(NHK)
---