Bank of Japan Governor Haruhiko Kuroda on Monday started his second term by renewing his commitment to the central bank's target of achieving 2 pct inflation.
"I will make every effort to meet the price target early," Kuroda told a press conference after failing to meet the target during his first five-year term.
Kuroda signaled his readiness to ease the central bank's monetary policy further if a consumption tax increase in October 2019 is projected to have a negative impact on the economy.
"An appropriate and timely monetary policy response will be necessary" in such a situation, he said.
Kuroda is the first BOJ chief to be reappointed in about 60 years. He will continue to work on the inflation target, while also tackling the daunting task of devising a strategy for monetary policy normalization by ending the current massive easing campaign.
日銀の黒田東彦総裁は9日再任され、物価上昇率2%の目標実現に全力で取り組むと記者会見で強調した。大規模な金融緩和を5年間続けてきたが、目標は依然として遠く、当面は現行の緩和策を続ける考えだ。今後の任期で課題となる緩和策からの出口戦略については、具体的な説明は「時期尚早だ」として言及を避けた。
Apr 21
The Tokyo metropolitan government aims to ban indoor smoking at all restaurants with employees in the Japanese capital, Governor Yuriko Koike said Friday.
(Jiji)
Apr 21
Wakayama Prefectural Police have arrested a 29-year-old man over the murder of his wife during a diving excursion in the town of Shirahama last year, a case that he framed as an accidental drowning, reports the Yomiuri Shimbun
(tokyoreporter.com)
Apr 21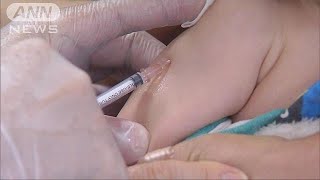 An outbreak of measles in the Japanese prefecture of Okinawa is affecting local tourism ahead of the spring holiday season.
(NHK)
Apr 21
Another volcano erupted in the Kirishima mountain range in the Kyushu region, southwestern Japan, on Thursday, the Japan Meteorological Agency said.
(Jiji)
Apr 21
The Bank of Japan said Wednesday that a veteran official at its Currency Issue Department is believed to have stolen commemorative gold coins from a safe.
(Jiji)
Apr 21
Japan's consumer center said Thursday about 120 children were treated at medical institutions over the past seven years after swallowing tiny magnetic balls, and urged parents to keep such products away from children.
(Japan Times)
Apr 21
When asked about a complaint from a Japanese TV station that the most senior official at his ministry sexually harassed a reporter, Finance Minister Taro Aso said the font used on the complaint letter was too small.
(Japan Times)
Apr 21
A company that developed a smartphone application for the Japanese board game shogi has been listed on the Tokyo Stock Exchange. But the initial public offering ended without an opening price as there were too many orders to buy its shares.
(NHK)
Apr 21
A nonpartisan group of Japanese lawmakers has visited Yasukuni Shrine in Tokyo.
(NHK)
Apr 21
Japanese government officials have released their leading gauge of inflation. The Consumer Price Index rose for the 15th straight month in March.
(NHK)
---